Kicker Report:
Transfer halt led to Bobic's swift dismissal
By Peter Vice @ViceytheSS
The German footballing world was left reeling by the news that Hertha BSC opted to relieve sporting CEO Fredi Bobic on Saturday afternoon. 

With German journalists left scrambling for explanations, Steffen Rohr of Germany's Kicker Magazine managed to cobble together a piece offering up some explanation of what happened. 

According to Rohr, members of the supervisory board felt compelled to act quickly after Bobic stated earlier this week that he would not purchase any more players during the current transfer window. 

Hertha are now back on the market, seeking at least two new additions before the window slams shut on Tuesday.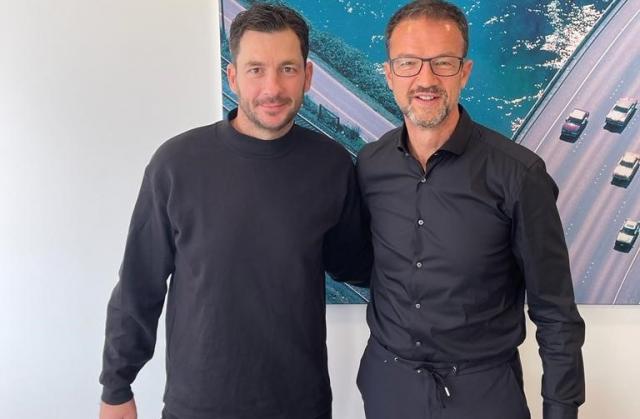 | | |
| --- | --- |
| Sandro Schwarz and Fredi Bobic. | Photo: City-Press GmbH/Hertha BSC |
Steffen Rohr of Germany's preeminent footballing publication has been able to shed some light on the footballing administrative earthquake that rocked the world of German football a few hours ago. Former German international and successful German footballing executive Fredi Bobic - not long ago linked with a technical director position at the German FA - now finds himself unemployed after the club that once paid good money for his services decided to terminate him.


According to Rohr, Hertha's executive committee had drawn up a draft resolution announcing Bobic's dismal prior to kickoff in today's Berliner Stadtderby. The club's supervisory board met after the loss and decided to pull the trigger. Displeasure with Bobic among members of the board had been fomenting for months. After Bobic's ultra-conservative approach to the most recent transfer window, the board decided that it had to act fast in order to secure more players to avoid relegation.

Bobic effectively placed himself in a corner after declaring that he would not purchase any more players during the current window. Moreover, his unequivocal backing of head-coach Sandro Schwarz (the fourth trainer Bobic has employed in 18 months on the job) left members of the board very concerned that they had no room to maneuver. Bobic reiterated his support for Schwarz just prior to kickoff. Given that Bobic had removed so many other bosses from the club, the board could not further risk having just one figure make the decisions anymore.

Rohr writes that Schwarz's job is actually not in jeopardy. An unnamed committee of individuals wish to complete "at least two" incoming transfers before the transfer window slams shut on Tuesday. Schwarz will then be given some time to sort things out with the newcomers. As many German football watchers have pointed out, Bobic's dealings in the transfer window seemed unnecessarily cheap. The club can certainly afford a couple of more additions in the €3-5 million range.

Time shall tell what will become of the club that has now most assuredly become the laughingstock of German football.



More about Hertha BSC