Schalke trio issue warning to Dortmund: "It won't be easy for them."
By Peter Vice @ViceytheSS
Now that Chelsea have proven that Borussia Dortmund are, in fact, mortal after all, a trio of Schalke starters have issued warnings to their Ruhr Rivals ahead of Saturday evening's historic 100th league Revierderby at the Veltins Arena. 

Rodrigo Zalazar, Tom Krauß, and Moritz Jenz have all had their say over the last few days.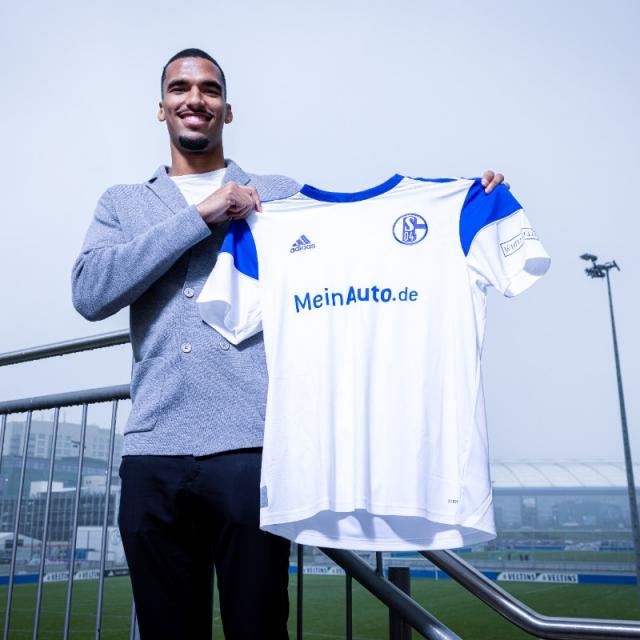 FC Schalke 04 are riding high after a pair of back-to-back victories kept them undefeated in the 2022/23 German Bundesliga "Rück-runde". Borussia Dortmund, meanwhile, are cooling off after a series of 10 consecutive competitive victories came to an end Tuesday night at Stamford Bridge. In point of fact, Dortmund's last two league victories (against Hoffenheim and Leipzig) owe much to luck and came despite the fact that their opponents often looked the better team at times.


Does all of this translate to a shock upset for Schalke in Saturday night's historic 100th Revierderby league meeting at the Veltins Arena? S04 starters Rodrigo Zalazar, Tom Krauß, and Moritz Jenz seem to think so. The trio issued warnings to their heavily favored opponents whilst speaking to separate news sources over the last three days. Zalazar - eager to make a statement after warming the bench during the reverse fixture - spoke on the matters during a presser Tuesday.

"I can hardly wait for the clash on Saturday," the Uruguayan attacker noted, "I love these games that bring additional pressure. I want to win against Dortmund. It won't be easy for them as we'll have our hometown fans behind us.

Zalazar's play certainly contributed to last week's win. The 23-year-old got on the scoresheet with an assist on Marius Bülter's 2-0. A player who didn't manage to place his name in the permanent ink, yet still played a positive and influential match, had his say on Wednesday. Germany U21 international Tom Krauß went so far as to predict a victory.

"I assume that we will win the game," Krauß told reporters on Wednesday. "Dortmund have a lot of good players. The most important thing is that we, as a collective, don't allow them to get into a rhythm. We've compensated for our absences very well. No one wants to play against us. We're going to show them a nasty face."

The "nasty face" Krauß referenced undoubtedly refers to the defensive corps, often ugly, manner of breaking up attacking play and closing down the gaps. Over the course of their unbeaten streak, the Königsblauen haven't necessarily been the prettiest team to watch offensively. The manner in which the team dictates the flow of the match off the ball, on the other hand, routinely keeps the squad competitive.


A crucial component in this, German defender Moritz Jenz, spoke about the impact he has made on the team since joining Schalke on loan from Celtic Glasgow in January during an interview appearing in the Thursday print edition of German footballing Magazine Kicker. Jenz made sure to point out to Toni Lieto that he entered the matchup without any trepidation.

"I fear no one," Jenz said, "I've played against many a top player; Messi, Neymar, Benzema, and Valverde among others. We've been upping our game to a totally new level. We're entering this derby just as we would any other match. I personally have the technical skills and can play with both feet."

Jenz noted that it wasn't just a matter of preparing to defend for him. The Berlin native has made great strides in his attacking game as well. Though he stressed that thoughts of having a go-at-goal from long-range always took a back-seat to "teammates potentially in a better position", the 23-year-old said he looked forward to opportunities coming his way on set-pieces.

"I scored in my first two games for Glasgow," Jenz noted, "There have been promising chances since I arrived here. In my first appearance for Schalke, I nearly headed in a goal during the early stages of the match. There were opportunities after that. A set-piece goal on Saturday would be very nice."



More about the match
More about the teams