Hellmann comments on latest Glasner scene: "Neither right nor proper."
By Peter Weis @PeterVicey
Speaking to Germany's "BILD-TV" on Sunday, Eintracht Frankfurt board member Axel Hellmann has responded to Oliver Glasner's latest post-match press diatribe.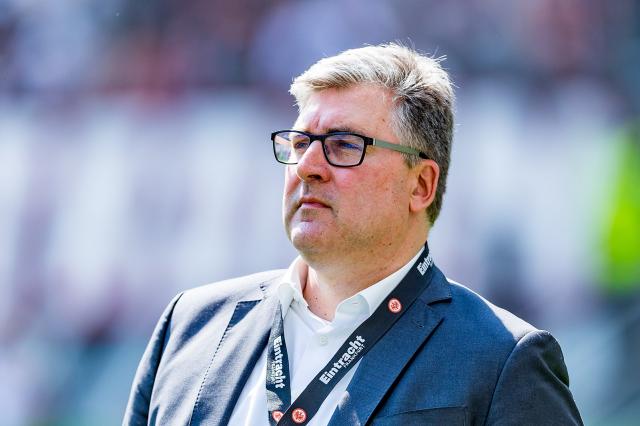 | | |
| --- | --- |
| Eintracht Frankfurt head-of-marketing Axel Hellman | Sven Mandel CC-BY-SA 4.0 |
Already seemingly on his last legs in terms of front office support, Eintracht Frankfurt trainer Oliver Glasner's latest diatribe directed at a journalist yesterday in Sinsheim has another key SGE figure hinting at a parting of ways after the season is over with. Eintracht board member Axel Hellmann - set to return to full-time work as a club administrator this summer after a short-term interim stint with the DFL - expressed his distaste when speaking to "BILD-TV" on Sunday.


"It was neither right nor proper to react like that," Hellmann told "BILD-TV" on Sunday morning. "What I absolutely cannot understand is that you take this disappointment out on a journalist who is doing his job. I think Glasner himself knows that this wasn't the best way to react.

"We have to ask ourselves if we're set with a forward-looking posture," Hellmann continued, "We're coming in far below our expectations. It's a debate that we didn't start as a club either. It arose because our offer [the club's offer tendered to Glasner for a contract extension] was not accepted."

At present, all signs point to Glasner leaving after Eintracht contest the DFB-Pokal Final on June 3rd. The Austrian's last coaching stint with VfL Wolfsburg was also marred by rifts with club management and came to an end after two seasons. Replacements for the trainer's chair are already being touted.

Hellman made clear that he didn't quite care for the entire team's posture in Saturday's league loss to Hoffenheim. Glasner was sent off. Mario Götze and Kevin Trapp were both booked by match official Harm Osmers for expressing dissent.

"I've not yet seen matches won through indiscipline," Hellmann commented.




More about Frankfurt