Hertha reportedly in critical Bundesliga player license battle
By Rune Gjerulff @runegjerulff
Hertha are fighting to keep their Bundesliga status - and not just on the pitch.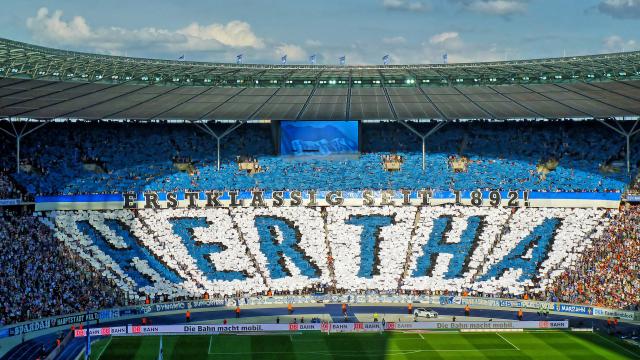 With three games remaining, Hertha BSC is fighting to stay in the Bundesliga. However, the Berliners seem to be facing enormous challenges off the field as well.


According to Süddeutsche Zeitung, Hertha are in danger of not receiving a player license for next season and are currently in talks with the German Football League (DFL).

If they do not receive a license, Hertha will not be allowed to play in the Bundesliga or the 2. Bundesliga.

A person involved in the proceedings, who is said to have requested strict anonymity, has rated the ongoing process as "highly critical", adding that Hertha is "the worst case we've ever had".

On the one hand, Hertha are said to lack liquidity and has had to significantly cut their budget due to heavy losses in recent years. The DFL has imposed conditions on the club that must be met by June 30, and there are additional conditions for the 2023/24 season, with the report claiming that the responsible auditors find it difficult to see how Hertha could plug the financial holes with player sales alone.

On the other hand, the change of Hertha BSC's investors from Lars Windhorst ("Tennor") to "777 Partner" is also seen as critical. The US-Americans may have been granted far-reaching influence that cannot be reconciled with the existing 50+1 regulations. Hertha BSC were therefore asked "extremely critical questions" by DFL representatives.


Hertha BSC have confirmed ongoing contact with the DFL regarding the difficult financial and investor issue, but didn't comment adequately on the Süddeutsche Zeitung report.

"We are in regular contact with the DFL regarding both the ongoing licensing process and the content of the closed partnership with our investor 777 Partners," the Berlin-based Bundesliga club said on Monday.

"Both topics must be discussed and clarified in compliance with all legal requirements - in particular the 50+1 rule - and content requirements. However, we will not comment further on these ongoing processes or on speculation in the media at this time," the Hertha statement continued.

The DFL pointed out that it does not comment on license documents of individual clubs in ongoing proceedings.



More about Hertha BSC