Bochum confirm nine outs, Lettau speaks on desire to keep Ordets
By Peter Weis @PeterVicey
VfL Bochum confirmed the departures of three players on expiring contracts on Thursday. Konstantinos Stafylidis, Vasilios Lampropoulous, and Silvere Ganvoula are all headed out.

Keven Schlotterbeck (SC Freiburg), Saidy Janko (Real Valladolid), Dominique Heintz (1. FC Union Berlin), Marko Johansson (Hamburger SV), and Pierre Kunde Malong (Olympiakos Piräus) are also all headed back to their parent clubs. Yesterday, Bochum confirmed a loan out for back up keeper Paul Grave to Wuppertaler SV. 

With regard to defender Ivan Orders (on loan from Dynamo Moskow under a special FIFA licensing arrangement made possible by Russia's invasion of Ukraine), VfL technical director Marc Lettau noted that Bochum were actively trying to retain the center back whilst further legal matters were clarified.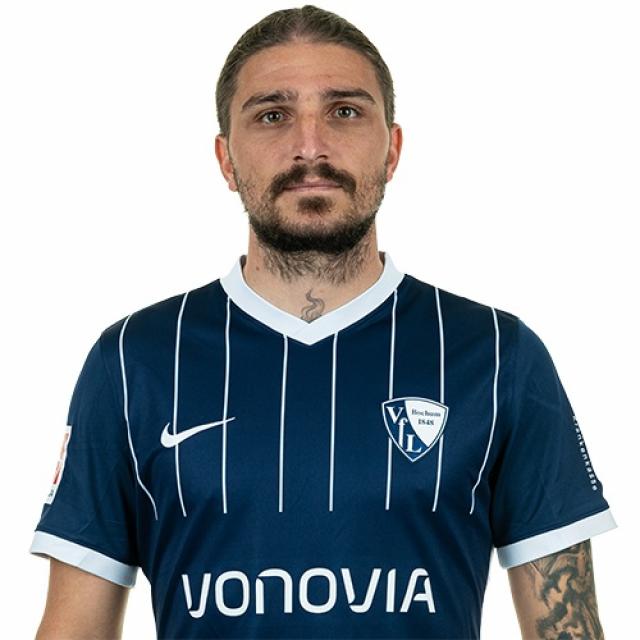 Shortly after confirming a major incoming transfer coup on Thursday, VfL Bochum also announced that the expiring contracts of striker Silvere Ganvoula, defender Vasilois Lampropoulous, and defender/midfielder Konstantinos Staylidis would not be renewed. Additionally, the Revierklub confirmed that SC Freiburg defender Keven Schlotterbeck would return to his parent club.


Schlotterbeck was one player the VfL were rumored to be interested in keeping. Saidy Janko (Real Valladolid), Dominique Heintz (1. FC Union Berlin), Marko Johansson (Hamburger SV), and Pierre Kunde Malong (Olympiakos Piräus) were all fully expected to return to their clubs after the season was over. Bochum confirmed a new loan out yesterday. Backup keeper Paul Grave - without prospects after the VfL signed Nicolas Thiede - will spend next season at Wuppertaler SV.

Among the trio with expiring contracts, Stafyldis was the only player to feature for Bochum regularly this season. The 32-times-capped Greek international made 19 appearances (13 starts) for the side. Lampropouous featured 18 times in the league, mostly off the bench. Stafylidis is also the most likely player to land elsewhere. The former Augsburg, Leverkusen, and Hoffenheim professional maintains a €1.5 million estimated market worth.

With regard to the case of Ukrainian defender Ivan Ordets, Bochum must navigate the legal landscape of a special FIFA arrangement that allowed European clubs to sign players active for Russian clubs after Vladimir Putin's invasion of the Ukraine last winter. Ordets, property of Dynamo Moscow, was initially procured under this loophole last summer. Acting VfL sporting director Marc Lettau noted that Bochum actively wished to retain the 30-year-old centerback, but had to wait until legal matters were sorted out.

"We will see how it goes with Ivan," Lettau said, "The FIFA special arrangement has been extended for another year. Nevertheless, we can't make any statement at this point about whether Ivan will wear the VfL jersey in the coming season. We are making every effort to keep him."



Related stories