Leipzig confirm Olmo's contract extension
By Peter Weis @PeterVicey
RB Leipzig officially confirmed Dani Olmo's contract extension early Thursday evening.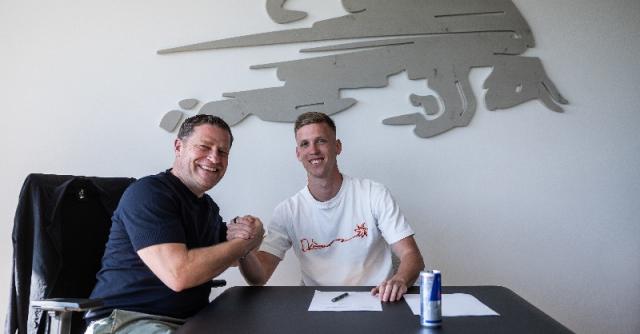 Reports emerging from multiple sources earlier today were quickly confirmed early Thursday evening. Spanish attacker Dani Olmo has extended his current working papers with RB Leipzig for a further three years. Germany's Kicker magazine cites unnamed Spanish sources to claim that the 25-year-old has secured an exit deal amounting to some €60 million that will apply at the end of next season.


RB sporting CEO Max Eberl, while obviously not divulging what sort of pay raise the 30-times-capped Spanish international had secured for himself, conceded that negotiations were "intense". Eberl nevertheless emphasized that, after hard work from both parties, an amicable arrangement for both player and club had been reached.

"We are very happy that we can announce this so important personnel decision before the Cup final on Saturday," Eberl noted "Dani Olmo is an important player for our team. He brings special qualities to the team because, in addition to his technique and scoring ability, he is also characterized by a high level of game intelligence, making him one of the top players in the Bundesliga.

"Dani knows the esteem in which he is held here in Leipzig and is aware of our ambitious goals," Eberl continued, "It's all the more pleasing now that we've succeeded in laying a major building block for the new season with this contract extension."

"When I joined RB Leipzig more than three years ago, it was a big step for me as a young talent to a top European league," the player himself noted in a statement released by the club, "Everyone made it very easy for me to arrive here at the time, though, so I was able to perform right away. RB Leipzig is a fantastic club in a fantastic city with fantastic fans - and I'm very happy about the contract extension."



More about Daniel Olmo
More about RB Leipzig