Füllkrug and Kobel on BVB inconsistencies: "We're not on the same page yet."
By Peter Weis @PeterVicey
Even if it wasn't the prettiest performance, Borussia Dortmund keeper Gregor Kobel declared himself satisfied with what the team standing before him brought to the pitch on Friday night. 

New acquisition Niclas Füllkrug spoke on some of the coordination issues within his new squad.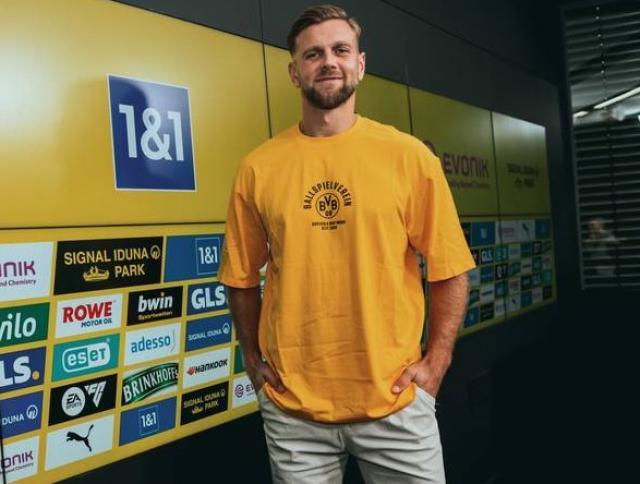 Borussia Dortmund bagged their fourth win of the season away at Sinsheim on Friday night. Victory in the 2023/24 German Bundesliga's round six curtain-raiser enabled die Schwarzgelben to enter Saturday as league leaders atop the table on 14 points. This despite the fact that the squad often didn't play the most attractive football and resorted to a number of fouls to stop an optically superior Hoffenheim team. Ramy Bensebaini was among those BVB players who incurred bookings, eventually being sent off the pitch on double yellows in the 71st.


Speaking to the DAZN microphones after the win, BVB keeper Gregor Kobel's voice was noticeably hoarse. The Swiss backstop had clearly done quite a bit of yelling at the outfielders playing ahead of him. Some frustration and exhaustion was inherent in his demeanor, though Kobel wished to emphasize that he appreciated what his teammates had accomplished.

"We were there during the important moments and did our job," Kobel noted afterwards, "It's not a problem. If we win the games, we can play even more boring football for all I care."

Recent star acquisition Niclas Füllkrug was finally able to open his BVB goal-scoring account in the win. The 30-year-old netted the 1-0 opener in the 18th. Dortmund definitely could have scored more goals, but coordination was often way off whenever the team was in possession. Füllkrug addressed this deficiency directly when conducting his post-match interview.

"One can primarily only train coordination in the match itself," Füllkrug said, "That doesn't work in training because opponents react differently. There's a lot of creativity here and we have a very talented team. We're just not on the same page yet."

"The important thing is that we push ourselves to the limit and challenge ourselves," he continued, "The rest will come automatically. We have to get into a flow. That can only come with results."



More about the match
More about the teams