André Schürrle - hit or miss at Fulham?
By Rune Gjerulff @runegjerulff
André Schürrle has returned to England! We take a closer look at the 27-year-old who is the most expensive German player ever when it comes to cumulative transfer fees.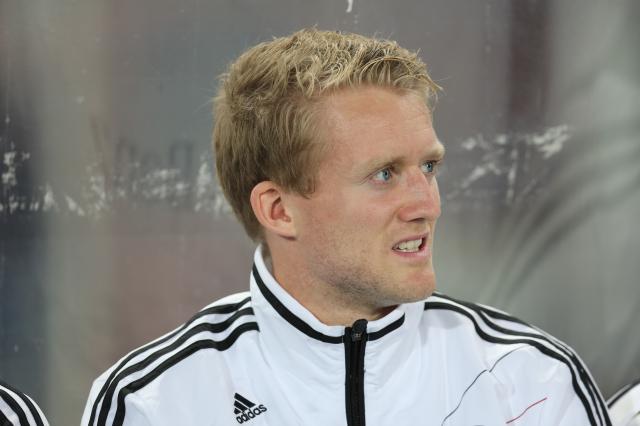 | | |
| --- | --- |
| André Schürrle. | Photo: Michael Kranewitter, Creative Commons, CC-by-sa 4.0 |
André Schürrle is back in London. In 2013, he joined Chelsea from Bayer Leverkusen on a five-year contract for a transfer fee of €22 million. This time, he has made the move to Fulham from Borussia Dortmund on a two-year loan deal for a loan fee of €400.000.


The 27-year-old has experienced quite a bit in his career since he made his debut for Mainz under Thomas Tuchel in 2009. Looking at cumulative transfer fees, Schürrle has costed nearly €93 million million during his career - more than any other German player.

Schürrle made his real breakthrough in the 2010/11 season, scoring 15 goals in 33 Bundesliga appearances. It was also during that season - in November 2010 - that he was handed his German national team debut at the age of 20.

After the season, Schürrle was sold to Bayer Leverkusen, and after some time to adapt at the BayArena, he found his form. Since then, he has played for Chelsea, Wolfsburg and Borussia Dortmund, and while he has had his moments at each of the three clubs, he hasn't really lived up to the expectations.

Schürrle's critics have called him a 'Geradeausläufer' - which can be roughly translated into a 'straight runner' - due to his playing style. And while Schürrle indeed is a dynamic player, who likes to go on direct, straight runs with the ball, he can obviously do much more than that.

When Schürrle's at his best, he can deliver magic moments as he did when he scored a hattrick for Chelsea against Fulham or at the World Cup in 2014 when he netted a stunning goal in Germany's 7-1 win over Brazil in the semi-final and later set up Mario Götze's winning goal in the final against Argentina.


However, at his last three clubs, Schürrle hasn't been able to produce these magic moments on a regular basis, and he has delivered disappointing, anonymous performances far too often.

Now, will the expectations be smaller at Fulham compared to his previous clubs? 'The Cottagers' may not be a club of the size of Chelsea and Borussia Dortmund, but don't be mistaken - when a German world champion joins Fulham, it's huge.

It's fair to see Schürrle as Fulham's biggest star, and he is expected to be one of the players to lead the way. Only time will tell if he thrives with the responsiblity, but Fulham will hope that he will be able to deliver top performances more consistently.