Could David Alaba really leave Bayern München this summer?
By Rune Gjerulff @runegjerulff
Is David Alaba really on his way out of Munich this summer? We dig into one of the biggest transfer sagas in the Bundesliga at the moment.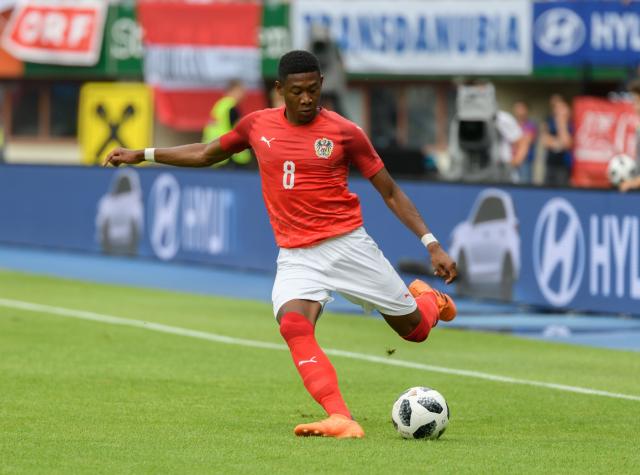 Having come through the youth ranks at Bayern München, David Alaba has spent his entire professional career in Munich apart from a six-moth loan spell at Hoffenheim.


At the age of 27, the Austrian international is now at a crossroads. Will he extend his contract beyond 2021 or leave Germany to try himself out in a different league?

"I can imagine both: To either stay here or take a different path. At the moment, however, we have goals here at Bayern München that I want to achieve," Alaba said in an interview with Sport1 back in December.

In a recent interview with GQ, the Bayern star iterated that he's considering his future, and his recent decision to hire super agent Pini Zahavi has further fueled speculation that he could depart Munich this summer.

But according to various reports from Germany, no decision has been made yet, with Alaba seemingly weighing up his options at the moment.

According to Sport1, the 27-year-old's representatives have opened talks with the Bayern bosses over a new contract, but the negotiations have been put on hold due to the corona crisis.


Broken promise
Alaba basically feels comfortable in Munich and is aware of his status as one of the most important players at the club.

Contrary to what has been reported by other media outlets, a report from Sport Bild claims that he is in fact already one of the top earners at the club, and he would see his wages increase further in case of a contract extension.

However, according to the report from Sport Bild, the 27-year-old is disappointed that he hasn't been given the chance at his preferred position in central midfield in recent years.

Apparently, when Alaba signed a contract extension in 2016, the Bayern bosses promised him that he would eventually be allowed to prove himself in midfield.

Alaba is unhappy that the club bosses haven't kept their promise, and seeing Joshua Kimmich convert from full-back to midfield has been a bitter pill to swallow for the Austrian international.

'Alaba is leaning towards saying goodbye'
The 27-year-old's biggest goal is winning the Champions League again, and according to Sky Germany journalist Max Bielefeld, the Bayern star believes he has a bigger chance of reaching that goal somewhere else.

"He is desperate to win the Champions League, and he sees a greater chance of doing so at other clubs. That's why a transfer is certainly possible in the summer," Bielefeld said.

"It seems like Alaba is leaning towards saying goodbye. You can hear that in every interview. He flirts with something new, and that's what you hear from his entourage as well. Shortly before he turns 28, he's ready to take on a new challenge," he added.

Should Alaba leave Bayern this summer, he would probably cost around €70-80 million, according to Sky. The question is if any club would be willing to pay that amount of money for him amid the coronavirus pandemic, which has hit football hard.

The 27-year-old has mainly been linked with Real Madrid and FC Barcelona, and Bielefeld believes it's only a matter of time before Alaba's new agent, Pini Zahavi, will open talks with the two Spanish La Liga clubs.

"There will certainly be talks with Real and Barcelona," Bielefeld said and added:

"It will all pick up speed in the coming weeks."



More about David Alaba