Silas Wamangituka:
Africa's next great talent
By Adam Khan @XxAdamKhanxX
After an impressive display in the first two matches of the Bundesliga, 20-year-old Congolese forward Silas Wamangituka will have raised a couple eyebrows across Europe with his dynamic pace and clinical finishing for VfB Stuttgart.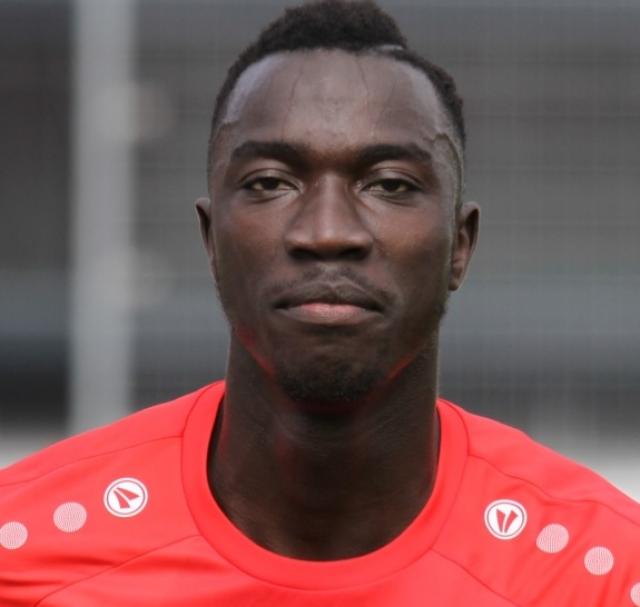 | | |
| --- | --- |
| Silas Wamangituka. | Photo: Jeollo, Vfb-exklusiv.de, CC BY-SA 3.0 |
Going into the season, Stuttgart were amongst the favorites for relegation, with an unconvincing promotion and star striker Nicolas Gonzalez out until November. Although after two matchdays the threat of relegation still looms large, the fierce attack
of VFB Stuttgart looks set to give many Bundesliga defenses a hiding this season.


With a host of young attacking talents in Stuttgart's ranks, the potential for excitement is enormous, with none more primed for success than Congolese forward Silas Wamangituka.

Arrived from Paris
At the age of 18, Wamangituka was thriving in his first ever professional season, scoring 11 goals and assisting a further 12 in 34 games for Paris FC in France's Second Division. With Stuttgart facing the imperious task of rebuilding after relegation, and the subsequent loss of key players, Wamangituka was snatched up by 'Die Schwaben' in exchange for €8.00m.

Stuttgart were risking a hefty sum of money on an unknown quantity in the form of the Congolese forward, and the jury is still out on whether this investment has paid off. Although ending the 19/20 season with a respectable tally of 7 goals and 8 assists in 29 games, Wamangituka's technical ability and defensive output have left question marks. This season will show whether Wamangituka is able to translate his raw talent into consistent quality, in a league where mistakes and missed opportunities are punished twofold.

Impressive start to the new season
In his first two appearances in the Bundesliga, Wamangituka has begun to silence his doubters, netting two goals and assisting a further one in Stuttgart's first two fixtures back in the Bundesliga. His man-of-the-match display against Mainz last weekend showcased why 'Die Schwaben' have put such faith in the young attacker.




The Congolese forward was a threat throughout the game, consistently providing a counter attacking outlet for long balls from goalkeeper Kobel or maintaining his width on the right side and cutting inwards at just the right moment for balls through from midfield.

This was showcased in his excellently taken equalizer just before halftime: As Castro drove through Mainz's midfield, Wamangituka maintained his width, providing an option out of pressure. This forced Mainz's right back Brosinski into a decision to either stay with Didavi in he middle or deal with the threat of Wamangituka on Stuttgart's right side. As Castro continued to run at Mainz's defense and got closer to the final third, Wamangituka recognized the situation, cutting inwards at precisely the right moment. His perfect timing gave Brosinski no chance to intercept Castro's ball through. Wamangituka completed the move with a clinical right-footed shot.

Along with his brilliantly taken first half goal, Wamangituka continued to pose a threat throughout the match making a game high 26 sprints. Even more impressive was his work against the ball, winning an impressive 60% of his defensive challenges. Seeing as just weeks before he was entirely uninterested in his defensive duties, such an enormous change in such a short time is a testament to Wamangituka's development as a player as well as Pellegrino Matarazzo's ability to have found a way through to him. Wamangituka's defensive output payed off brilliantly in the 80th minute, with the young Congolese forward winning the ball deep in his own half before committing a Mainz defender and giving Mateo Klimowicz a 1-on-1 against the keeper.

Crucial to Stuttgart's survival hopes
The Congolese forward will be a key weapon in Stuttgart's attack this season. In a side that relies heavily on transitions and counter attacking at speed, having a player with the pace and power of Silas Wamangituka will be crucial to Stuttgart's bid for survival.

The Congolese forward is reminiscent of young African Strikers in the past making their first steps in European football. Rough around the edges, but with a raw talent that is often filtered out of footballers who have taken the conventional route of systematized Academy programs. Wamangituka has an X factor that is needed in a side that will be desperate for every point this season, and if he continues to work on refining his technical deficiencies, VfB Stuttgart truly have a gem on their hands.



More about Silas
More about Stuttgart