Fischer and Matarazzo provide injury updates ahead of long-awaited Union-Stuttgart rematch
By Peter Vice @ViceytheSS
It looks to be quite the reunion. The season's two biggest surprises thus far meet for the first time since the hotly contested 2018/19 relegation playoff. Both sides head into the fixture brimming with confidence after positive results against the Bundesliga big boys this weekend.

Eisern Union Berlin coach Urs Fischer has very fond memories of his last visit to Stuttgart and is eager to make more. Pellegrino Matarazzo wants his team to prove that they can carry over momentum and remain consistently competitive on an entirely new level.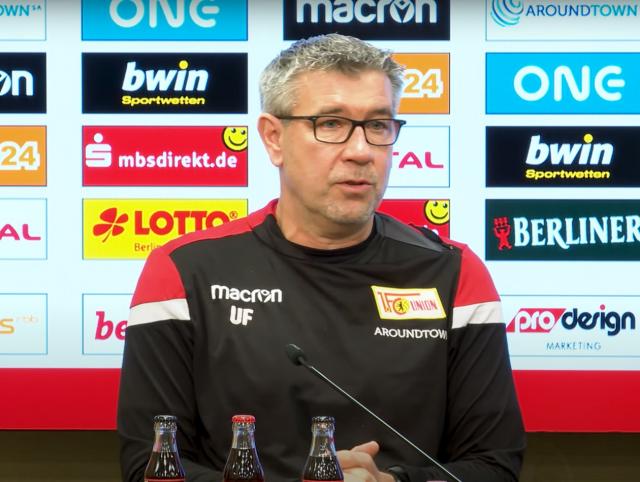 Urs Fischer is in no danger of forgetting the manner in which his side upset the favored Swabians over a two-legged playoff to earn their first ever promotion to Germany's top flight. 




"Those will always be two games that remain etched in my memory," Fischer said on Monday, "Whenever I think of them, it triggers such wonderful feelings." 

The 54-year-old trainer was quick to point out that his side had their work cut out for them this time. A resurgent VfB Stuttgart possesses "great speed in the transition game" and finds "great creative solutions" to get forward. 

In addition to that, the Köpenickers can't shake the injury bug that has plagued them all season. Fischer confirmed that the team lost two more players after the weekend draw with Bayern. Danish striker Markus Ingvartsen--who had to be substituted off early--will be out with bruised ribs. Christian Gentner's attempt to come back from a calf injury also apparently came too soon. The midfielder reported more pain after a late relief appearances. 

Stuttgart's Pellegrino Matarazzo had his own losses to report. Pivot defender Waldemar Anton missed out on training with some unspecified muscle problems. Anton's immediate back-up, Atakan Karazor, still doesn't appear healthy enough to start. The 43-year-old trainer also announced that he would plan significant squad rotations ahead of his first mid-week "Englischer Woche" in charge of a top-tier German club. 

Matarazzo indicated that he told his team to put a stop to all feelings of euphoric invincibility following their complete destruction of Broussia Dortmund over the weekend. A tight-75-hour-turnaround means that his team will have to "play above the pain threshold" in order to secure another three points.

"We need strength of character to prevail," the American coach emphasized. 



Related stories