10 facts you may not know about Naby Keita
By Rune Gjerulff @runegjerulff
Learn more about RB Leipzig's star man Naby Keita who will make the move to Liverpool FC in the summer.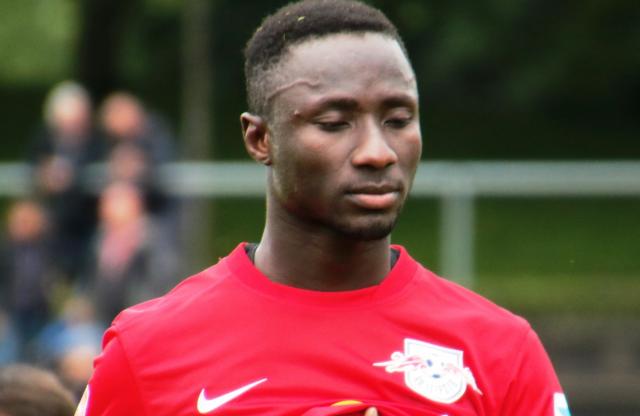 Naby Keita has been among the biggest profiles of the Bundesliga since he made the switch to RB Leipzig in 2016. Here are 10 facts about the 22-year-old who will move to Liverpool FC in the summer for a reported transfer fee of €75 million.



1. Played football in the supermarket
Keita was born in Guinean capital Conakry in 1995, and from when he was a child, he always looked to play football whenever he got the chance.

"I always looked forward to going to the supermarket with my mother. There were a lot of round things to play football with. Unfortunately, there were also things like lampshades which got broken. My mom always says that shopping with me was very expensive," he said according to Bundesliga.com.

2. Tribute to Deco
The midfielder is born Naby Laye Keita, but his registration with RB Leipzig, and therefore also the Bundesliga, lists him as Naby Deco Keita. His 'new' middle name is a reference to the former Barcelona player Anderson Luís de Souza who is known as Deco.

"I think he was my father's favourite when I was small. He was a top player," Keita told Bundesliga.com.


3. Mix between Deco and Kanté
Keita has in fact been compared to Deco because of his vision, creativity and passing range, but also to Chelsea's N'Golo Kanté due to his pace, defensive contribution and drive on the pitch.

4. Was turned down twice
Keita played for Horoya AC in his homeland before moving to France in 2012 at the age of 17. After unsuccesful trials at FC Lorient and Le Mans FC, he was signed by Ligue 2 side FC Istres. He made his debut on the 22nd of November 2013 against Nîmes Olympique and scored four goals in 23 matches in his first season as a professional footballer.

5. Star in Austria
His qualities were noticed by Red Bull Salzburg who signed him after the season. Keita quickly became a regular starter and was behind five goals and two assists in 30 games in his first season, winning the league and cup double. In the following season, he scored 12 goals in 29 matches and was named the Austrian Bundesliga Player of the Year.

6. Instant impact in the Bundesliga
Keita moved to Red Bull Salzburg sister-club RB Leipzig in June 2016 and enjoyed a very impressive debut season in the Bundesliga, scoring eight goals in 31 matches.

7. Charged with document falsification
In the Autumn of 2017, Keita was charged with document falsification. According to Bild, he received a fine of €415,000, because he submitted two fake driver's licenses from Guinea in order to try to obtain a driving license in Germany. Keita's lawyer have filed an appeal, and the case will be brought up again during 2018.

8. Family man
According to Bundesliga.com, Keita still very much keeps in touch with his family and Guinea, and he has described his mother as the one person he couldn't live without. Ideally, he spends a Saturday night after a game dining with Ms. Keita.

9. High ambitions
Keita is a grounded person, but he also has confidence and high ambitions.

"I wish for good health, that I am the best African footballer in the world and that I play one day for Barcelona," he said to RB Salzburg's club magazine during his time in Austria.

10. Fifth Guinean player in the Premier League
Keita is set to be the fifth player from Guinea to play in the Premier League. His countrymen Kamil Zayatte (Hull), Mohammed Camara (Derby), Titi Camara (Liverpool, West Ham) and Kaba Diawara (Arsenal, West Ham) have previously appeared in the Premier League, but there are no Guinean players in the league at the moment.