Rummenigge confirms Flick will not succeed Löw as Germany coach
By Rune Gjerulff @runegjerulff
Bayern München coach Hansi Flick has been ruled out of the running to succeed Joachim Löw.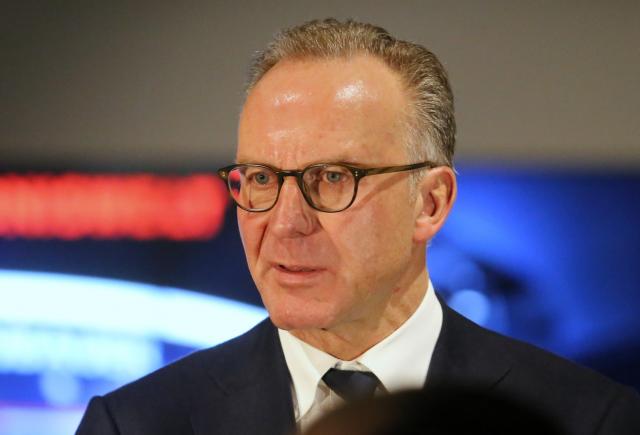 Bayern München CEO Karl-Heinz Rummenigge has confirmed that Hansi Flick is not a candidate to take over the job as Germany coach, which will be left vacant by Joachim Löw after this summer's Euros.


Flick, who is still under contract until 2023, has been touted as a possible successor for Löw, but Bayern are not prepared to let their coach go.

Accordingly, the German Football Association (DFB) will not be making Flick an offer, according to Rummenigge.

"[DFB] President Fritz Keller confirmed this to me in a phone call this week," Rummenigge stated in an interview with Welt am Sonntag.

"That has nothing to do with probability. It's a fact.

"We are well advised to finish what we have contractually agreed."

The decision was "unmistakably communicated" to Flick, who took it very "professionally," added Rummenigge.

"I told him that we are very satisfied with him."



Related stories