Kohfeldt credits phantom fan support for boosting team: "It touched me and I thank you."
By Peter Vice @ViceytheSS
For the second consecutive season, SV Werder Bremen must fight to remain in the Bundesliga without the support of their fans. Hanseatic supporters did their best to convey their utmost support for their club in this most trying time. 

A large array of banners and balloons adorned the empty Weserstadion on Saturday afternoon. Head-coach Florian Kohfeldt called the gesture "touching".

Sporting director Frank Baumann also confirmed that the trainer who was so moved would remain in charge for the final two fixtures of the season.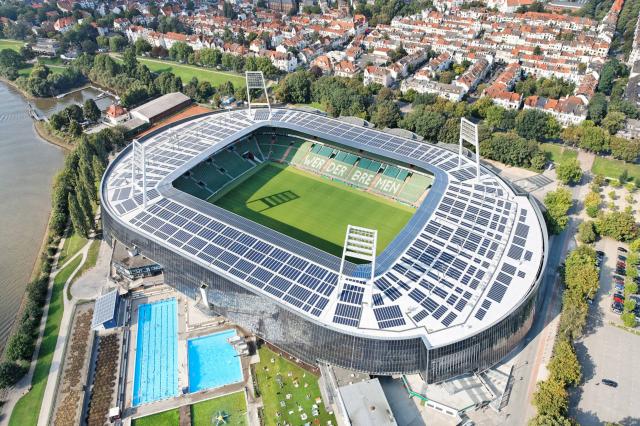 All of the speculation as to whether SV Werder Bremen might be compelled to part with their head-coach before the end of the season is now officially laid to rest. Ferank Baumann voiced a commitment to keeping the 38-year-old at the helm through the final two matches of the campaign and a possible relegation playoff in a post-match interview.


Kohfeldt's prospects beyond the season remain anything but ironclad. Reports that the club are lining up possible replacements continue to crop up. As pertains to the current survival battle, however, the actors on the pitch play for Kohfeldt and no one else. The long-time trainer acknowledged as much in his post-match remarks, saying that his crew had "sacrificially fought" on the pitch.

As one of the Bundesrepublik's proudest historic independent city-states girds for a second nerve-wracking relegation fight in as many years, the fan societies bedecked the stadium in banners and balloons. A small sampling read "We for you, you for us", "Never 2nd league", and "white and green for life". Kohfedlt referenced the decorations in his post-match remarks.

"To feel that the fans are with us, that they bleed for Werder Bremen, that gives us something," Kohfedlt remarked afterwards, "and it also touched me a bit, because that's not something that's self-understood."

Kohfeldt selected one particular slogan for his pre-match team talk. Having noticed a sign that read "for this club, for this city", the gaffer opted to remind his team that this was the best motto to play for.

"The team reactions to this encouragement were good," Kohfeldt noted, "and for that I can only say thank you to the fans."


A hard-fought 0-0 draw may not have been the desired result, but players interviewed afterward seemed to transmit high morale.

"Of course we would have liked to win, but a draw is okay," midfielder Maximilian Eggestein told the Sky microphones, "We handled it better football-wise than against Leipzig [in the Pokal semi-finals]. Next week we definitely have to win against Augsburg."

"We threw everything into it against an opponent of high quality," striker Davie Selke said, "we have one point more, which increases the chances."



Related stories