Watzke bellicose on topic of live spectators this autumn: "Nothing more than permanent fear-mongering and panic."
By Peter Weis @PeterVicey
Amid all the other topics covered at Marco Rose's introductory press conference on Thursday, Borussia Dortmund CEO Aki Watzke also spoke on his club's plans to allow in live spectators when the new Bundesliga campaign begins in six short weeks. 

In what may perhaps be a sign of the socio-political battles to come across the Bundesrepublik, Watzke lashed out with some provocatively combative statements.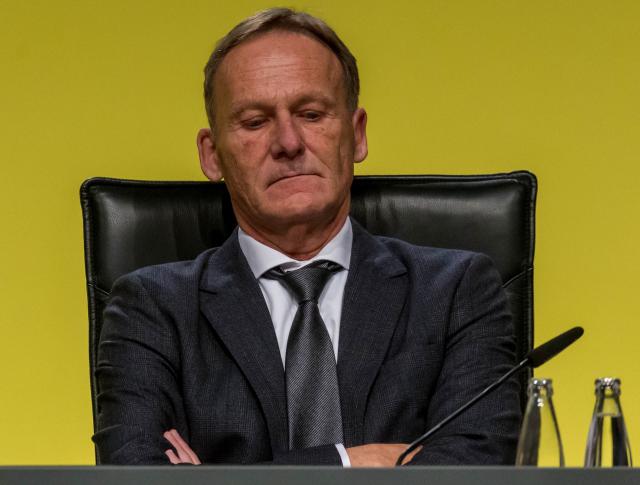 Just as was the case last Autumn, Borussia Dortmund's chief executive had strong words for any and all corona-related measures that might have an adverse affect on his business. Watzke's reaction to a question about live fans suggested that the battle between Germany's football clubs and the politicians who may be tempted to apply a new set of restrictions amid a projected fourth pandemic wave may pick up right where they left off last November.


First, Watzke laid down the bare facts. A relatively tame and straightforward answer to the query about spectators came first.

"We've submitted a clear proposals to the health authorities in North-Rhine Westphalia," the senior administrator responded, "We're looking at one-third capacity, or about 27,000 spectators against Eintracht Frankfurt on Matchday One."

Watzke then posed a few hypotheticals to himself.

"Why shouldn't a stadium be sold out to vaccinated people?" he asked rhetorically, "What's the problem there really?"

Vaccination rates have increased across the Bundesrepublik, with slightly over half the population having received at least one dose. Widespread inoculation, combined with other factors, have plunged the 7-day-incidence rate down to below five new infections per 100,000 inhabitants across the entire country.


One important factor contributing to this is the seasonal rate of contagion. The advent of another cold and flu season this fall will see another spike. Additionally, new variants will continue to crop up as the virus mutates. Watzke spoke candidly on these anticipated trends.

"This is permanent panic," he bluntly stated, "It's nothing more than fear-mongering. The fact that now, with an incidence rate below five, we're acting as the world is on the verge of collapse reminds me about how we pretended that there wasn't a single intensive care bed available last autumn. I warn against spreading such panic."

Watzke wasn't quite finished with his impassioned diatribe either.

"If we're not prepared to deal with [this coming Autumn], we'll have to say 'okay, we surrender to COVID-19," he continued, "We'll never get our old lives back. Or do any of you believe that there won't be another COVID case in the next few years? We might as well believe that there will no longer be such a thing as the flu. We can then permanently cancel Christmas. That's it on the topic from me."



Related stories