Union Berlin arrive in Helsinki ahead of UECL play-off: "It's important to be careful about getting too cocky."
By Peter Weis @PeterVicey
Union Berlin have landed in Helsinki ahead of their first-leg playoff match against Kuopion Pallosuera of Finland's Veikkausliiga. 

Both small-market teams hope to qualify for the inaugural version of the UEFA Europa Conference League (UECL).

Germany's Köpenick-capital club looks to accomplish the remarkable feat of attaining Europe just two seasons after their first-ever promotion to the German top flight.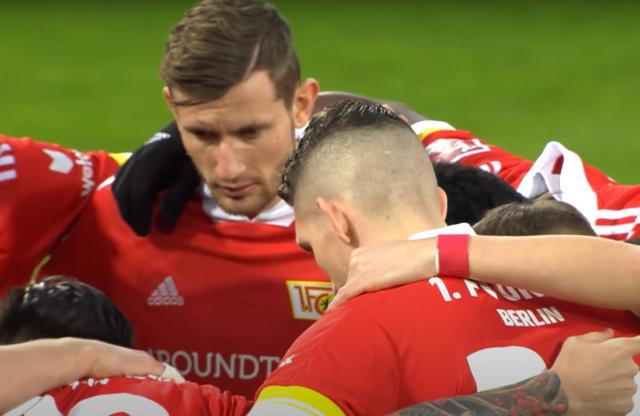 Traveling with a contingent of 24 players, die Eisernen of FC Union Berlin landed in Helsinki, Finland earlier this afternoon. Not all players making the trip will be eligible to participate in tomorrow evening's first-leg playoff match against the third-place finishers in Finland's 2020/21 campaign.


As is the case in most qualifying legs for UEFA club cup competitions, only a certain amount of players not playing for the team in the previous campaign are allowed to be registered. Additionally, UEFA's regulations stipulate that a maximum 25-member-roster must include four youth squad members who spent three full seasons with their club between the ages of 15 and 21. Union only has two such players and it is unclear whether Laurenz Dehl and Fabio Schneider (both 19) will be used. 

Union have also brought along striker Taiwo Awoniyi, who had to leave the pitch injured after scoring in this weekend's 1-1 draw with Bayer 04 Leverkusen. The club has not commented on his status yet either, with some members of the administrative staff still sorting out the registration rules right up until tonight's midnight registration deadline. In terms of preparation for the opponent, Urs Fischer's coaching staff were able to get their hands on some scouting videos from the team that plays in a small 3,000-seat arena in Finland's ninth largest city. 

"What I've seen from the opponent is definitely not as bad as some might expect," veteran defender Robin Knoche noted when asked about the video sessions, "I saw a team that really wants the ball. It's important not to be careful not get too cocky. We have to throw our own imprint on the game." 

Neither smaller market team's home stadium fits the licensing requirements for UEFA club tournaments. It is such that both will host matches in the respective Olympic stadia over the course of the two legs. Union's seventh place finish in the 2020/21 Bundesliga translates to this place in the final playoff round of the qualifiers. Should they prevail here, they'll secure a place in the group stages.

Kuopion actually punched in through all the way from the first, second, and third qualifying rounds. The Finns beat Noah F.C. of Armenia, FC Vorskla Poltava of Ukraine, and Astana F.C. of Kazakstan.



👋 Tschüss, BERLIN! #fcunion | #unioninternational | #UECL pic.twitter.com/hAqjX9VPAr

— 1. FC Union Berlin 🇪🇺🛫 (@fcunion) August 18, 2021
🥶 Touchdown Helsinki #fcunion | #unioninternational | #UECL pic.twitter.com/PCkuCWccGm

— 1. FC Union Berlin 🇪🇺🛫 (@fcunion) August 18, 2021
Related stories