5 things we learned from Matchday 3 in the 2. Bundesliga
By Matias Bengolo @scpaderbornen
Here are 5 takeaways from the third matchday in the 2021/22 Second Bundesliga season.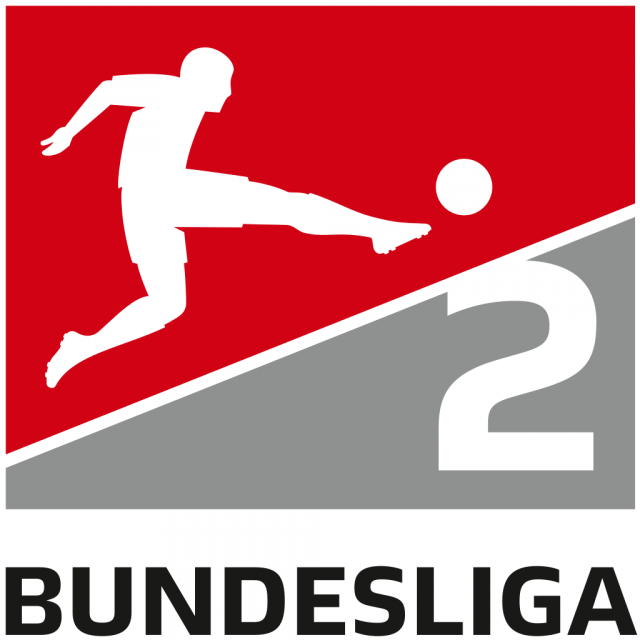 One — Werder Bremen in more than a mess: It seems like just one after another. After the departure of Maximillian Eggestein, Werder have now had 15 departures in a single season, their team is simply falling apart. The problems are translating onto the pitch, after a poor defeat to third division VfL Osnabrück in the DFB Pokal first round last week, Markus Anfang's team were destroyed by Paderborn 1-4 to give the East Westfalen side their first victory of the season. The only positive is the transfer record - 32 million euros gained from a single transfer window isn't bad - but the money simply needs to be reinvested, Frank Baumann has a busy few weeks ahead.


Two — St. Pauli the Hamburg Derbysieger: FC St. Pauli are now six matches unbeaten against their bitter rivals Hamburger SV after a 3-2 victory at the Millerntor. A topsy-turvy affair was 1-1 at half-time but then became the Simon Makienok show as his quick-fire double gave St. Pauli a two-goal advantage. A Robert Glatzel goal with 10 minutes to go gave 'Kiezkicker' a scare, but it was St. Pauli who were the Derbysieger in front of their own fans. They will go at each other again on matchday 20.

Three — Is Grammozis too pragmatic: After a poor defeat against promotion-chasing Hamburger SV (3-1 loss) and a massive win in Kiel (0-3 win), it was the real test for Schalke 04: a home game playing Erzgebirge Aue. The test was about breaking down a very decent defense, set-up by new coach Aleksey Shpilevski, and then winning the match. They completed the first task as Dominick Drexler finished a nice lay-off from Terodde on 31 minutes and Schalke led at half-time. Then Grammozis seemed to allow the away side to build their way into the second half, giving away cheap free-kicks and didn't really put conviction into their attacks. This came back to haunt the home side as a John-Patrick Strauß cross found its way through the whole six-yard-box to Sascha Härtel and he tapped home. It's safe to say that the point is way more valuable to Aue, maybe it is a lesson to Dimitrios Grammozis because in the 2. Bundesliga a result is never decided until the referee blows the final whistle of the match.

Four — Kiel still yet to score; is it time to worry: Holstein Kiel were potentially one match away from the Bundesliga. Now the storks are sitting rock bottom of the 2. Bundesliga table after three matches, they are yet to score and have lost 3-0 in all three games so far this season. What's going wrong? They have the same coach, Ole Werner, the man who masterminded their 3rd place finish in 2020/21. They still have key faces like Fin Bartels, Fabian Reese and Joshua Mees. I think it is the COVID just catching back up to them and how that really killed their chances of promotion last season. There are a lot of arguments that the late COVID-quarantine lost them an automatically promoted spot, with Fürth pipping Kiel and HSV on the final matchday. They then lost the promotion playoffs to 1. FC Köln by a score of 2-5 on aggregate. The awful news kept coming as they lost Janni Serra, Jae-sung Lee, Jonas Meffert and Jannik Dehm all in the transfer window. I still don't think it's time to worry, though. Kiel are still better than at least five teams in the division, I do believe it is just a really slow start and they will get going. I don't, however, think the Kiel fans should expect a repeat of last season's heroics because the timeline has shifted since last season. Their squad just isn't good enough for a charge and a mini-rebuild probably has to happen, too many gaps have been left after the recent departures and time is going to be needed. Maybe Kiel have a slight relegation battle to contend with this season but they'll have spurts of form here and there. They'll be just fine.

Five — Dynamo Dresden a potential darkhorse promotion team: I can't get through this whole article without mentioning Jahn Regensburg and their amazing start, they have in my opinion had one of the best transfer windows of any team in the league, their new players contributing to a lot of their goals scored so far. After a 3-0 win against Holstein Kiel, they have 9 points out of 9. I do think that they just played Kiel at the right time though, even though the score says a 3-0 Jahn win, they were really poor in stages and a more developed team would've gained more of an advantage. I don't think Regensburg are in the discussion even with their perfect start. A closer team to this debate is in my opinion Dynamo Dresden. They haven't really caught anyone's eye so far but they've secretly gained a bit of early momentum. A big reason for Dresden as a bit of a darkhorse promotion push is their fans. Dynamo are two wins from two at the Rudolf-Harbig-Stadion and haven't conceded a goal at home yet, scoring 5. I don't think they'll lose much at home as history shows and that is a big plus for their hopes. Another reason why I think Dynamo Dresden may be close to promotion is their squad hasn't changed much. This is a big perk as a newly-promoted side, while they have added some good names to the team that won the 3. Liga last season. They have made some good business, bringing back Julius Kade on a loan from Union Berlin after selling him to Union for 450 thousand euros. Dynamo know how to get appropriate results, that was shown after a 1-1 draw away to HSV. I don't know if they will be so close to the promotion places, I had them quite high on my pre-season predictions, but Dynamo are a team to look out for and keep an eye on.



Related stories