Seoane lauds young Spanish prospect Bravo:
"One can already see how he'll operate in the penalty area."
By Peter Weis @PeterVicey
Young 16-year-old talent Iker Bravo Solanilla ("Iker Bravo" for the time being) trained with the Leverkusen professionals over the international break and, according to his head-coach, made a very good impression.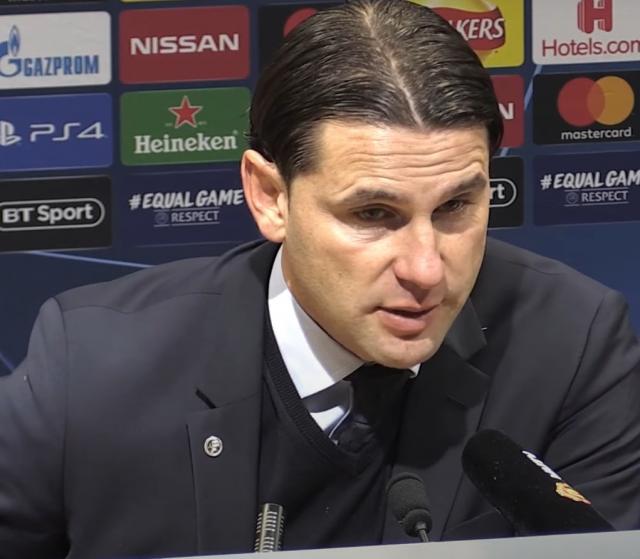 The signing of a sixteen-year-old La Masia Academy by Bayer Leverkusen product certainly counted as a piece of significant news in late July. Given the depth at the striker position within Germany's red company team, however, it looked to be quite sometime before the teenager worked his way up.


A report from the Leverkusen training ground from Kicker correspondent Stephan van Nocks seems to suggest otherwise. Werkself trainer Gerardo Seoane apparently got a good look at the youngster over the international break and happened to like what he saw.

"[scoring] is part of his core competence," Seoane remarked after a scoring drill session during which the youngster exhibited astounding technical class with both his left and right foot, "One can already see how he'll operate in the penalty area. He has good build up, technique, and follow through. He possesses many assets, though he's still very young."

Bayer defender Jonathan Tah also spoke to van Nocks an commended the teenager's hard efforts and drive on the training pitch. Bravo is set to turn 17 in January. At that point, he would reach the same age that Kai Havertz, Florian Wirtz, and Julian Brandt all made their professional debut for B04.

Another 16-year-old in the Leverkusen pipeline, Danish attacker Zidan Sertdemir, has already earned a permanent place training with the senior side.

Sertdemir nevertheless wasn't with the professionals over the international break as he was (successful as it proved) international duty.



🇩🇰 Zidan #Sertdemir hat das Freundschaftsspiel mit Dänemarks U17 gegen den österreichischen Nachwuchs mit 1:0 gewonnen – das Tor machte er selbst! 👏#InternationalWerkself | #Bayer04 | #Werkself pic.twitter.com/egtOjRRe4D

— Bayer 04 Leverkusen (@bayer04fussball) September 6, 2021
More about Leverkusen