Frankfurt agree to release Amin Younes, Kostic's penalty still unconfirmed
By Peter Vice @ViceytheSS
Eintracht Frankfurt announced on Wednesday that all parties involved have agreed to an "amicable" solution in the case of disaffected German attacker Amin Younes. 

As of yet, there has been no official confirmation of the report appearing in Germany's main sporting tabloid about sanctions for Filip Kostic.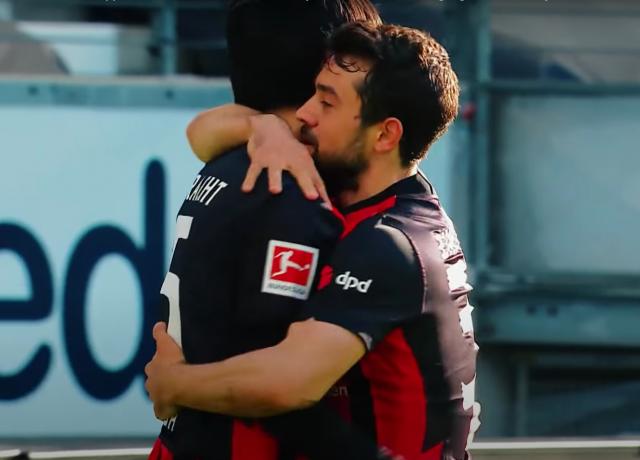 Amin Younes has not appeared on the Eintracht Frankfurt training pitch for the last three days. After a sought-after transfer to Saudi Arabia fell through near the transfer deadline, the club deliberately left the 28-year-old off its Europa League roster last Friday.


Younes' absence from training fueled rumors that the club was preparing another move for him. Perhaps in an effort to address this talk and put the issue behind them, the SGE officially announced via its twitter feed that Younes had met with head-coach Oliver Glasner and sporting director Markus Krösche directly.


#Infotweet: Eintracht Frankfurt und Amin Younes haben sich im Rahmen eines gemeinsamen Termins mit Sportvorstand Markus Krösche und Cheftrainer Oliver Glasner darauf verständigt, die kommenden Tage zu nutzen, um eine einvernehmliche Lösung für die aktuelle Situation zu erzielen.

— Eintracht Frankfurt (@Eintracht) September 8, 2021


The statement promises an "amicable solution to the current situation" for all parties involved. In principle, this should be a simple matter of terminating Younes' loan-arrangement with parent club S.S.C. Napoli. It remains unclear why this wasn't done sooner and could conceivably be the case that the Serie A club will not allow Frankfurt to tear up the deal.

In the case of disciplinary measures taken against Filip Kostic for his recent attempts to force his own transfer, there has still been no independent corroboration of a report appearing last week in Germany's Sport Bild.

The Bundesrepublik's main tabloid cited its own sources to claim that the team itself voted on a fine of €100,000 and a one-match-suspension.



*** BILDplus Inhalt *** Nach Streik bei Eintracht - Diese Mega-Strafe droht Kostic jetzt https://t.co/OLoCcar0Zm #eintrachtfrankfurt #frankfurt #eintracht

— BILD E. Frankfurt (@BILD_Eintracht) September 1, 2021


After initiating some damage control overtures after the dust settled last week and then dealing with the fall out of competing sensationalist stories last Wednesday, the SGE has remained silent.

Kostic has been on international duty with the Serbian national team and is due back at the club today.



More about Frankfurt