Klose declares himself once again fit, reveals he declined offer to join Flick at national team
By Peter Weis @PeterVicey
In an interview in the Monday print edition of German footballing magazine Kicker, Miroslav Klose revealed that he was once again feeling fit following his struggles with thrombosis. 

Germany's record World Cup goal-scorer also told the magazine that he had turned down an offer from national team trainer Hansi Flick to serve as an assistant coach on his staff.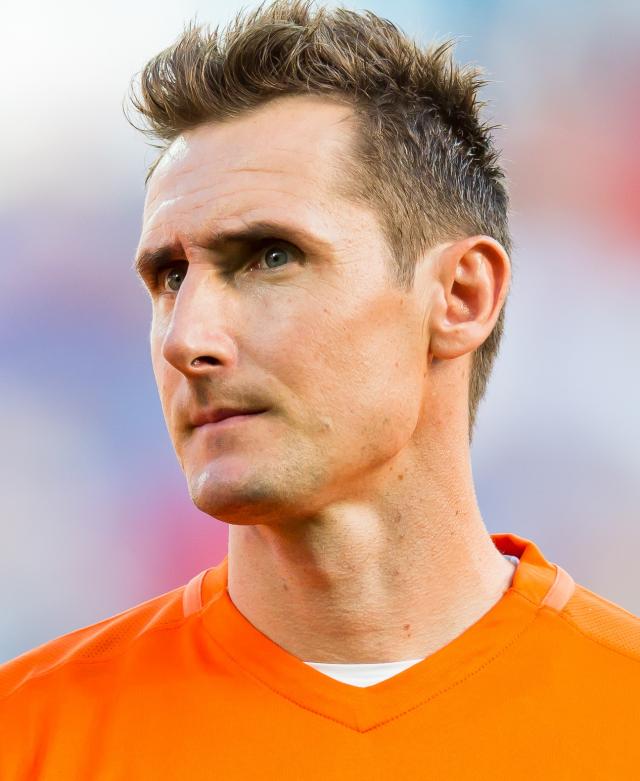 | | |
| --- | --- |
| Miroslav Klose. | Photo: Sven Mandel / CC-BY-SA-4.0 |
When German footballing legend Miroslav Klose didn't follow Hans Dieter Flick to the German national team from FC Bayern München last May, rumors began to circulate that the 43-year-old was in line for his own head-coaching position. When such an appointment did not materialize, the former Bremen and Bayern striker confirmed the sad news that he was suffering from thrombosis issues in both legs.


In an interview appearing in the Monday print edition of Germany's preeminent footballing publication, Klose reported that he was indeed feeling better. He also still covets a head-coaching position.

"I've been able to do everything again for a month and a half," Klose told his interviewer, "Football, tennis, running. The doctors have given the green light for everything."

According to Klose, Flick did indeed tender him an offer to join him at the DFB when his appointment as Bundestrainer was confirmed. The reason he declined related to his desire to coach his own team some day.

"I wanted to stand on my own two feet," he said, "Even though I'm sure it would have been a very good time with Flick, it was clear to me that I wanted to go my own way and instill a team with its own DNA. I want to be on the pitch every day."

"Training as a football coach was tops for me," he continued, "I want to convey my ideas to the players on the pitch. To be communicative with the players is my way. Leadership is about having a relationship with the players and, above all, understand them."


After overcoming what he again described as a "big shock" for him last spring, Klose declared himself ready with "fire and enthusiasm" to take on his first head-coaching appointment. Where that might be he left open.

"I don't have a specific target set for myself there," he said, "It just has to fit. If I have a good feeling, then it can get started."

"What's important to me is what was already important to me as a footballer," Klose elaborated, "I want to be a team player. I was one as a player and I'll be one as a coach too. As a player, I went up the ladder rung by rung from the very bottom to the very top. That's how I'll approach life as a coach too."



Related stories