Three dual-heritage Germany U21s speak on allegiance: "Proud to wear the eagle on my chest."
By Peter Weis @PeterVicey
New Germany U21 head-coach Antonio di Salvo actually handed six players their starting XI debut at the country's highest youth level on Thursday evening against Israel. Three of those players were of dual heritage.

Kevin Schade, Jean Manuel-Mbom, and Malik Tillman later spoke to different sources about their thoughts on a potential future under the auspices of the Bundesadler.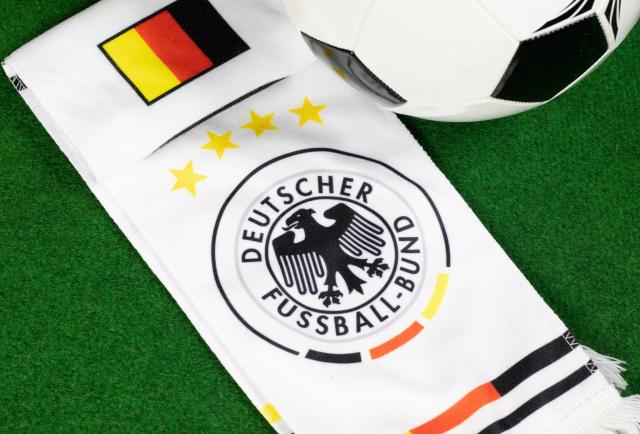 For half of the six Germany U21 starting XI debutants in last Thursday's lineup--Luca Netz (Borussia Mönchengladbach), Yannick Keitel (SC Freiburg), and Maximilian Bauer (SpVgg Greuther Fürth)--there isn't much of a question as to which country they'd care to represent. Matters are a bit different for Kevin Schade (SC Freiburg), Jean Manuel Mbom (Werder Bremen), and Malik Tillman (FC Bayern München).


The latter trio must follow the opportunities wherever they happen to crop up. Strong debuts that garnered quite a bit of attention in the German press certainly didn't hurt their chances of representing Germany. Tillman and Schade each scored in their debut. Mbom did well at right fullback and has recently stated that his decision to remain with the country of his birth should be final.

Schade's footballing journey began in Potsdam, where he was born to a Nigerian father and German mother. Long before heading south to Breisgau as part of the Freiburg youth system, the 19-year-old travelled further Eastward to join the academy of famous former East German club Energie Cottbus.

Speaking after what was a highly successful evening for him on Thursday, Schade noted in an interview with German footballing magazine Kicker that it took some time to adjust from Brandenburg to Breisgau football.

"The playing philosophy is simply different at Freiburg," Schade said of the famous Christian Streich regime, "It took me a while to get used to it, but once you're in it fits."

It didn't, in fact, take Schade all that long to rise at Freiburg. Within a year, he was lighting it up for the SC Freiburg II squad that achieved promotion to Germany's third footballing division last year. Those with eyes focused on players poised for a breakthrough during this pre-season's training camp had a hunch Schade might soon make a name for himself.


Schade has logged some significant minutes in three strong relief appearances and even gotten a start. The self-described "unpretentious, quiet guy" confirmed that Christian Streich called him after Thursday's victory to congratulate him on his lovely headed goal.

"He got in touch to see if I was doing well and said he watched," Schade noted, adding, "He doesn't need to rein me in. I continue to remain grounded and will stay that way. It's an indescribable feeling that I was able to score a winning goal, but the team made it easy for me. Now it's a matter of keeping up this."

Schade's national team trainer also lauded him for keeping up his energy at the highest levels until he scored the game-tying goal in the 88th.

"Kevin's impact was sensational," di Salvo remarked afterwards, "When you're a player at Freiburg, you just keep on marching. He demonstrated that today. He's fast and superb in the air, two things he implemented superbly."

Schade remained modest about his accomplishment, reporting only that he felt "very tired" after the match and "fell asleep immediately". The teenager offered up his services in other areas of the pitch, saying he felt comfortable playing up front, in the ten-spot, and even on the flanks.

As flexible as he may be positioning-wise, Schade was unequivocal about which country he wished to represent.

"I could play for Nigeria, but I don't really feel drawn there," Schade noted, "I was born and raised in Germany. Hence, I play for Germany."

For Boveden-native Mbom, it would appear that his choice to play for Germany is also final. The SV Werder Bremen professional, one of many youths who discussed some of their more conflicted emotions in a recent documentary entitled "Schwarze Adler" ("Black Eagles") that aired on ZDF, actually skipped out on a call-up to the September qualifiers while he pondered a move to Cameroon.

"I'll always carry two hearts within me," Mbom said after the match on Thursday in an interview with DFB.com, "I was called up in September and I knew that FIFA rules would keep me in Germany [because of the number of call ups at youth level prior to his 21st birthday]. My father comes from Cameroon, my mother from Germany. I feel like I belong to both countries. It was about respect for my parents. I decided to decline the call-ups and talk it over with my family."

"I have strong ties to my family back in Africa, who watch my games," Mbom noted, "There's also the French language, which I've spoken from an early age. My father got me into football and trained me. It was a tough decision. Deciding at 21 is final. Despite all that impacted me, the clear decision came relatively quickly. I'm proud to wear the eagle on my chest."

Malik Tillman used somewhat different words to describe his feelings toward Germany when discussing his debut performance. The 19-year-old, who's international career began at U.S. Soccer's U15 level, called it a "very special honor to wear the Eagle on my chest".

Tillman's incredible goal against Israel (he would have scored a second shortly thereafter were it not for the crossbar) led him to be quite the hot topic in some German footballing circles after the match.

"I know that he's an incredible talent," di Salvo said of the newly minted Bayern professional afterwards, "That's why I really wanted him here. He's suffered a lot after his ACL tear [last year], but he put in a pair of good games with the U20s recently."

In an interview with German footballing magazine Kicker over the weekend, Tillman opened up a bit on his path through the highly competitive FC Bayern Campus. Specifically, the Nürnberg native spoke up on his work with trainer Herrmann Gerland. The famous VfL Bochum legend worked with him both at Bayern and during his time with the national team.

"Our relationship has had its ups and downs," Tillman revealed, "There's a lot of work I have to do on myself. He's been working with me for a long time and tries to get the best out of me. I have to assert myself more on the pitch and I'm trying to get out after that."

Like Schade, Tillman has the reputation for modesty; perhaps a bit too much so in the estimation of current club head-coach Julian Nagelsmann.

In Tillman's case--as the son of an African American father and German mother--there shall always exist the enticing lure of the USMNT scouting regime across the pond. The same applies to Malik's older brother Timothy, formerly of Bayern and now back in Franconia at Greuther Fürth.

Tillman naturally reminded his interviewer that he grew up in Germany, but that doesn't mean much in this particular context. USMNT internationals John Anthony Brooks and Timothy Chandler never lived in the States. Others such as Fabian Johnson, Julian Green, and Jermaine Jones mostly grew up in the Bundesrepublik.

For now, Tillman appears focused on two site specific goals.

"I'll do everything I can to stay in starting XI for Germany," Tillman noted, "In Munich, I'm waiting for my chance."



Related stories