Julian Green extends contract through 2024
By Peter Weis @PeterVicey
Former FC Bayern München prospect Julian Green looks to make Middle Franconia his home for foreseeable future, irrespective of what division SpVgg Greuther Fürth plays in. 

On Wednesday, the Kleeblätter announced that the US international had extended his contract through 2024.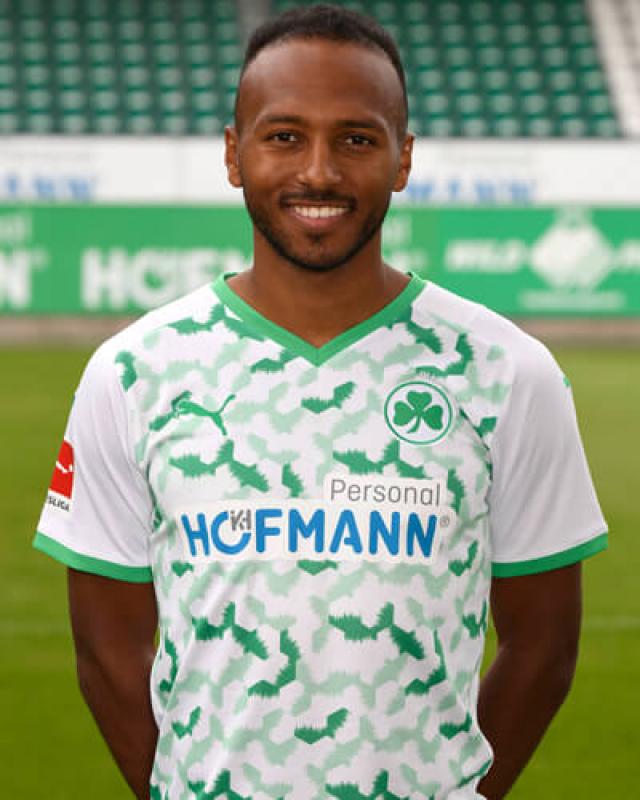 | | |
| --- | --- |
| Julian Green. | Photo: Greuther Fürth |
After time in the famous Bayern youth academy and a brief stint with VfB Stuttgart, Julian Green has been lacing up for "das Kleeblatt" since 2017. The current record-holder for the youngest player ever to score a World Cup goal appears to have found his club home at SpVgg Greuther Fürth.


Green, now 26-years-of age, helped Fürth avoid relegation to the 3. Bundesliga in two consecutive campaigns before helping them attain promotion last year. In 121 competitive appearances for his current club, scoring 18 goals and chipping in a further 12 assists. His contract was set to expire at the end of the season. 

"Our mutual journey is far from finished," Green said in a statement, "We've achieved a lot together and overcome a lot all thanks to a clear concept. I continue to be totally convinced [by the concept] and have full confidence in those involved. That's why I decided to extend my expiring contract."

"Julian feels completely comfortable with us and we remain totally convinced of his quality," club sporting director Rachid Azzouzi noted in his own statement, "It says a lot about him that he's now prepared to signal his willingness to work together with us in the future. It's not an easy phase for us now."

Head-coach Stefan Leitl noted his appreciation for Green's commitment during these tough times, saying that he and the American frequently like to discuss their journey at the club together.

"We've experienced a lot together and I'm looking forward forward to what's to come," the head-coach said.



⚽ Heidenheim 2018, ⚽ Aue 2019, ⚽ Düsseldorf 2021...
🖊 Fürth 2024 🤍💚 #whiteandGREEN @J_Green37 hat heute für die nächste Entscheidung beim #Kleeblatt gesorgt 🤝https://t.co/qjY8ej3AU9

— SPVGG GREUTHER FÜRTH (@kleeblattfuerth) November 24, 2021
More about Julian Green
More about Greuther Fürth