Fantasy Bundesliga:
Template team and potential transfers for Matchday 14
By FBLThinker @FBLThinker
After another exciting round of matches on Matchday 13, where 34 goals were scored, we move ahead to Matchday 14 and 'Der Klassiker'.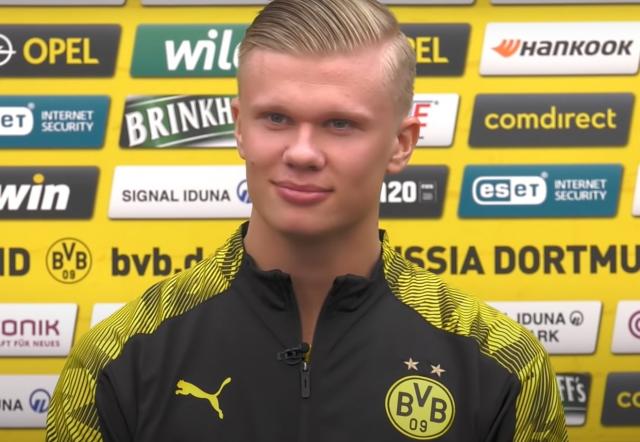 In this article, we take a look at our selected template team as well as the players we can target to bring in this matchday, using our 3 transfers.


In this regard, the word 'template' refers to players who are highly owned, regularly scoring good fantasy points and being main players for their teams.

Below, you'll find the template team for Matchday 13 and the latest Fantasy score of each player.

Defenders:
Alphonso Davies (FCB, 14.9M), 12 points
Christian Günter (SCF, 12.7M), 1 point
Niko Gießelmann (FCU, 5.1M), -1 point
Joe Scally (BMG, 3M), -1 point
Jeremie Frimpong (B04, 8.7M), 11 points

Midfielders:
Christopher Nkunku (RBL, 16.2M), 11 points
Florian Wirtz (B04, 12.8M), 13 pts
Filip Kostić (SGE, 16M), 17 pts
Leon Goretzka (FCB, 15.4M), 5 points
Jonas Hofmann (BMG, 14.1M), 14 points

Forwards:
Robert Lewandowski (FCB, 19.6M), 8 points
Andrej Kramaric (HOF, 15.8M), 5 points
Jonathan Burkardt (M05, 7.5M), 4 points


TRANSFER 1:
Andrej Kramaric OUT, Patrik Schick IN
Kramaric was surprisingly on the bench against Fürth, and the owners can consider themselves to be very unlucky as the striker didn't get any attacking returns even though Hoffenheim scored 6 goals. This week, we will be selling him for Leverkusen forward Schick, who faces a the league's worst defence, Fürth, who have conceded 35 goals at an average of 3.5 goals per match. Playing as the central striker for Leverkusen, Schick looks like the best choice.

TRANSFER 2:
Jonathan Burkardt OUT, Erling Haaland IN
This move may surprise a lot of people as he faces Bayern in the 'Der Klassiker', but we're talking about Haaland – a man, who thrives on special occasions. There is a doubt regarding his fitness and the minutes he will play, but his performance against Wolfsburg showed his sharpness in front of goal and the threat he possesses. Bayern's defense is looking shaky, and the absence of Kimmich in midfield is exposing the defensive solidity. Adding to all the above, Halaand has Bochum and Furth is the next 2 matches, and he can be essential for those fixtures.

TRANSFER 3:
Christian Günter OUT, Kostas Mavropanos IN
Selling Gunter is a tricky call as he is still the second highest-scoring defender in the game, but Freiburg are coming off two back-to-back losses, which saw them concede four goals, and are not looking as solid defensively as earlier in the season, Moreover, this transfer gives us the cash needed to bring in Haaland. Mavropanos plays a home game against Hertha, who are amongst the lowest scorers in the league, and he has been an attacking threat himself, coring 3 goals. With upcoming standalone fixtures against Hertha and Wolfsburg, Mavropanos gives both flexibility and a chance of good fantasy points.


---
If you liked this article, you should follow Satrajeet's Twitter profile, 'FBL_Thinker'.
Also, check out the rest of our Fantasy Bundesliga tips and information here.
Related stories