Official:
Mainz and Crystal Palace complete Mateta sale
By Peter Vice @ViceytheSS
Crystal Palace's full purchase of Mainz striker Jean-Philippe Mateta is finally through.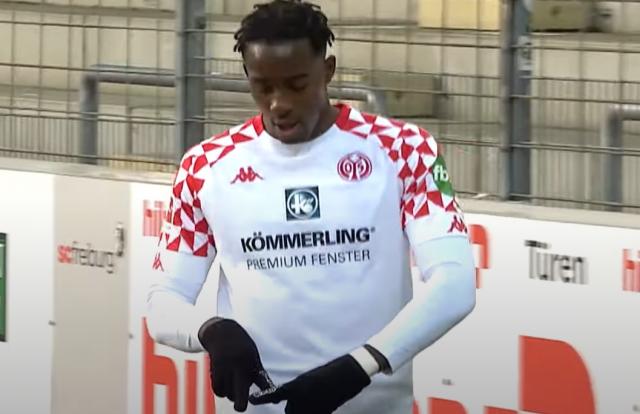 Six months before his extended loan deal was set to expire, French attacker Jean-Philippe Mateta is officially an Eagle of South London. FSV Mainz sent the 24-year-old (at that time the club's leading scorer) over to the Isle last January during the darkest hours of their relegation fight.


From the very beginning, it was reported that both clubs intended to make the arrangement permanent at some point. In addition to a large loan-fee, the contract was widely thought to contain an obligatory purchase clause.

The Mainz administrative team often hinted that the Frenchman's return was not desired and were openly concerned that the player's lack of playing time might enable Crystal Palace to worm out of the purchase obligation. It appears that both sides have come to an amicable arrangement.

Multiple sources report that the German club will receive something in the neighborhood of €11 million on the final sale. This is certainly lower than the reported upon €13-15 million purchase clause.

"After very long negotiations, we were able to agree on a transfer deal that met our financial expectations," FSV sporting CEO Christian Heidel noted in a statement, "We wish Jean-Philippe the very best for sporting success in England."


Danke für deinen Einsatz als 05ER, JP! 🤝

Der 1. FSV Mainz 05 hat am Montagabend den Transfer von Jean-Philippe Mateta zum @CPFC finalisiert.
Viel Erfolg und alles Gute in England! 🍀
Alle Infos: https://t.co/ooblwh3yAF#mainz05 @Matetajphilippe pic.twitter.com/em3FUEPZJO

— 1. FSV Mainz 05 (@1FSVMainz05) January 31, 2022
JP 😎#CPFC pic.twitter.com/Hbg1s5piZ3

— Crystal Palace F.C. (@CPFC) January 31, 2022
More about Jean-Philippe Mateta