Union Berlin shouldn't be this good. But the capital club are off to Europe once again and head coach Urs Fischer has everything to do with their remarkable play.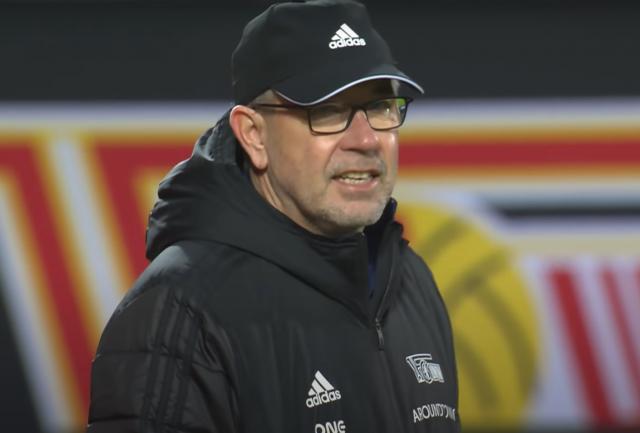 Urs Fischer has quite the resume as a player himself as the Swiss Super League's all-time leader with 545 caps. He coached Switzerland's top clubs including FC Basel where he claimed both the Swiss Cup and the Super League before heading to Union Berlin in 2018. No one could have predicted that he could turn this small, 2. Bundesliga squad into one of Germany's best clubs.


In his first season at the capital club, Fischer led Union to an unthinkable promotion into the first division as they are still one of the few 2. Bundesliga teams to win the promotional play-off. After a more than respectable 11th place finish in their Bundesliga return, Fischer did it again in 2020/21 as Union qualified for the Europa Conference League.

But that wasn't good enough. Even with 3 competitions this year, the club still managed 57 points to place 5th and qualify for the Europa League. It's difficult to describe how ludicrous this is for a team as small as Union with the players they have on the pitch. It feels like a fairytale.

Fischer prefers to build slowly from the back and patiently wait for the right opportunities to pounce on opposing defenses. And he has the speed with Taiwo Awoniyi and Sheraldo Becker to implement potently quick attacks. But with 44 goals allowed this year for 3rd best in the Bundesliga, Fischer's organized defense is Union's backbone.

Some see Union as a team with a cast of misfits who have the 3rd smallest budget in the Bundesliga and a following of just 167K on Twitter. Working with this, they have no right to even finish in the top-half of the table. Yet, here they are. Union is again European bound and the best team in the capital by a long shot.

Incredible on-field performance orchestrated by a wizard off the pitch. Simply sensational stuff from the man himself. Urs Fischer.



More about Union Berlin