Pedersen praises new FCA trainer Maaßen:
"It's like being back with Kasper Hjulmand."
By Peter Weis @PeterVicey
FC Augsburg midfielder Mads Pedersen spoke with Mario Krischel of German footballing magazine Kicker on Tuesday about his new role in the team and his new head-coach.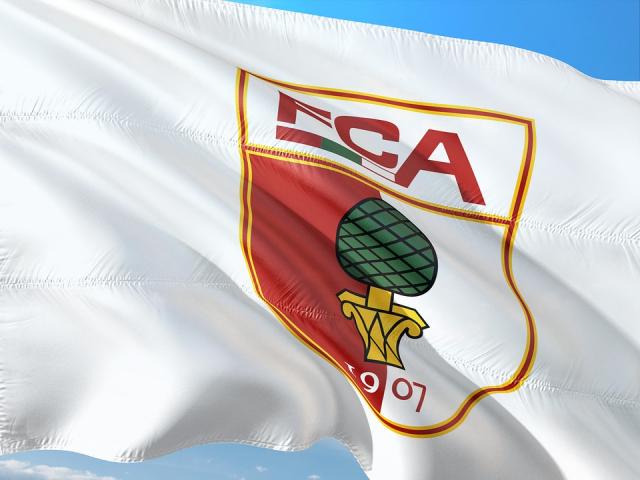 Perennial relegation favorites FC Augsburg are, contrary to the expectations of many, off to a fairly decent start to the season under their new and arguably inexperienced trainer. The Bavarian Swabians appeared well organized in their opening DFB Pokal match. After dropping the season opener 0-4 to Freiburg, new head-coach Enrico Maaßen's Fuggerstädter upset Bayer 04 Leverkusen in the second round of Bundesliga action, and only fell late to Mainz in the last minutes last weekend despite a stellar performance.


Former BVB II trainer Enrico Maaßen - considered a shaky tyro perhaps not ready to build a team at the top level - has surprised some Bundesliga watchers with rather innovative and effective tactics. Among Maaßen's more interesting moves involves the usage of Danish left-back Mads Pedersen as an attacking right wingback. For the 25-year-old (at times referred to as "Mads Mini" or "Mads Valentin"), the move constitutes the first time he's served on the right in his entire career.

"My favorite position is in the starting XI," Pedersen noted when speaking to Mario Krischel of German footballing magazine Kicker on Tuesday, "I do prefer to play on the left. The move does change the whole balance [of play] up. I've had many conversations with Enno [Maaßen] about it. Results on the pitch are improving."

Pedersen also reported that, though the mood in the Augsburg camp could be described as "okay", most of the players were pleased with their new 38-year-old trainer. Pedersen divulged that he - like many others - was a bit skeptical at first. The Dane even revealed that he had phoned up former Dortmund assistant and current Ghanian national team trainer Otto Addo to inquire a bit about the new gaffer.

"[Otto said] that you're getting a trainer that really wants to play exciting football," Pedersen noted before adding his own views, "It's like being in Denmark at FC Nordsjaelland under Kasper Hjulmand. We already control possession more than last season, although it will take some time to perfect that [aspect of our game]."



More about Mads Pedersen
More about Augsburg