Maaßen addresses personnel shortages:
"We have to get creative and pull together."
By Peter Vice @ViceytheSS
Ahead of a weekend matchup with Hoffenheim, Augsburg head-coach Enrico Maaßen answered questions about his depleted defensive corps at a Thursday presser.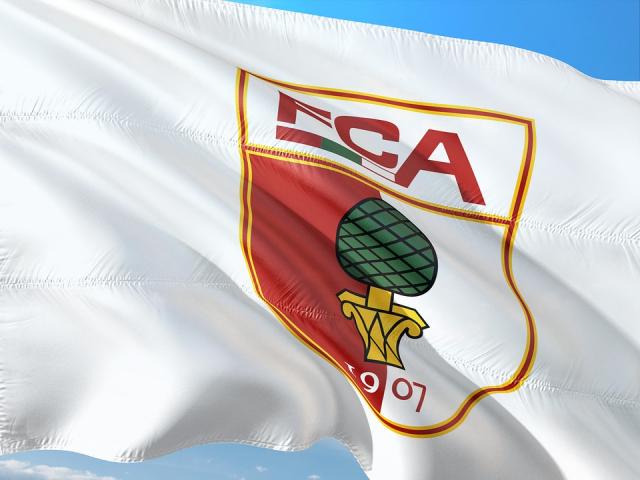 FC Augsburg trainer Enrico Maaßen has what many regard to be Bundesliga's most in-form keeper between the sticks for this Saturday's match against Hoffenheim. When it comes to which central defenders are available to close ranks ahead of Rafal Gikiewicz, however, the ranks remain quite thin.


The idsclosure this week that Felix Uduokhai had suffered an injury likely too sideline him through the end of the calendar year left Maaßen without one starting center-halve. Frederik Winther, a possible replacement for Uduokhai, will also be unavailable this weekend. Starting right-back Robert Gumny is also questionable as the Pollack struggles with the after-effects of an infection.

Maaßen has two skilled center-backs in captain Jeffery Gouweleeuw and German youth international Maximilian Bauer. The possibility of sticking with his back-three nevertheless seems to be out of the question. Building a back-four may be problematic in Gumny's absence, though Maaßen has used Mads Pedersen on Gumny's right-hand side recently.

Left-back Iago could always slide into central defense, but he (just like the newly acquired Julian Baumgartlinger) will likely prove more useful to Maasen in their regular positions. The FCA gaffer must also make do without attacker André Hahn, who could have started on the right flank.

"We have to get creative," Maaßen remarked at a Thursday presser,  "Either we play a different system or let players play in a position they are not so familiar with."

"The fact that so many are missing also gives us a chance to pull together and excel anyway," Maaßen added. "That's also what told I the team: we have to pull together. That's the path."



More about the match
More about the teams