Report:
Hertha's biggest investor tried to oust club president
By Jonathan Dicks @Jonathan_Dicks
According to a Financial Times report, Hertha Berlin's well-known investor, Lars Windhorst, hired a private intelligence company to smear and remove former club president Werner Gegenbauer.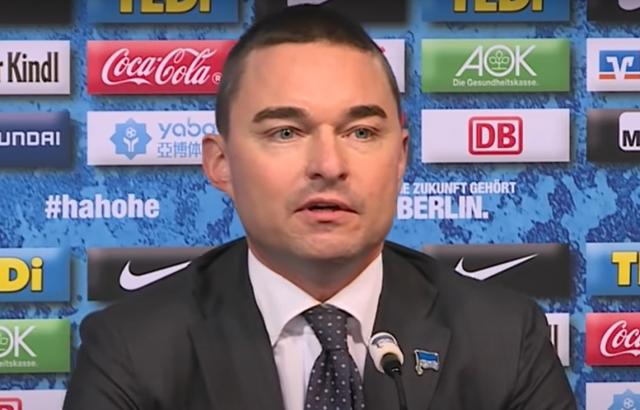 Yet another major news piece has come out of the capital that again involves Lars Windhorst, who has famously invested €375 million into Hertha Berlin since 2019. The Financial Times shockingly reported that Windhorst hired spies from an Israeli private intelligence firm in order to oust former club president Werner Gegenbauer.


According to Israeli court documents, Windhorst paid Shibumi Strategy Limited to run a year-long operation and push Gegenbauer out the club. The campaign was named "Euro 2020" and mainly used social media to smear the 72-year-old president.

Gegenbauer happened to resign from his post in the summer and former ultra, Kay Bernstein, was elected to take his place. Both the private intelligence company and Windhorst have described the report as nonsense.

Windhorst is also facing several other lawsuits from creditors due to massive amounts of unpaid debts.



More about Hertha BSC