Modeste addresses form slump and Malen's poach
By Peter Vice @ViceytheSS
Goalless in his last five fixtures, Borussia Dortmund striker Anthony Modeste was once again left to answer questions about his form woes last night at Copenhagen's Parken Stadium. 

The Bundesliga veteran also answered questions about an incident in the 53rd minute as well, in which attacking partner Donyell Malen took what might have been a sure scoring chance right off Modeste's boot. 

Bulinews Editor-in-Chief Rune Gjerulff stood in the Parken mixed zone last night to capture some of Modeste's reactions.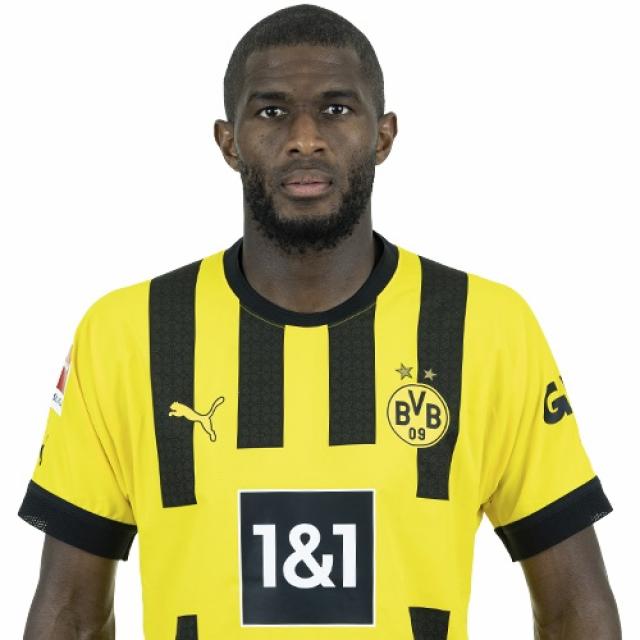 Anthony Modeste's two league goals since joining Borussia Dortmund at the tail end of this summer's transfer window have amounted to little more than two false dawns. The game-winner against Hertha BSC on matchday four of the current campaign was followed up by a drought spanning six fixtures. Now the Bundesliga veteran has gone five games without scoring after the dramatic late equalizer against Bayern on matchday nine. 


There wasn't much to a tired and erratic performance from Dortmund last night at Copenhagen's Parken Stadium. Despite the fact that BVB trainer Edin Terzic did deploy several reserve players, one might have expected more from a double-striking tandem of Modeste and Donyell Malen. Terzic himself, in addition to accentuating some of the positives, did strongly criticize his team for playing forward far too centrally and losing possession way too much in midfield.

As a result of this lackluster build-up play, Modeste and Malen were hardly involved in the game. Modeste's partner did get one decent chance off early in the second half. Unfortunately, it looked as if Malen stole a sure-fire goal-scoring opportunity from Modeste. Speaking at the  Parken Stadium mixed zone yesterday evening, the 34-year-old first addressed the team's uninspired play.

"We needed to get into the game better and made a few silly mistakes," Modeste noted, "But we were already qualified before the game. Maybe that was the reason."

With regard to Malen's overzealous hog of the ball in the 53rd, Modeste initially looked visibly annoyed. The Frenchman nevertheless quickly qualified his statement so as not to seem as if he was criticizing a teammate.

"It's not the first time [something like this happened]," Modeste said of Malen's action, "But as I said, we have to work together. And I don't want to criticize. We are a team."


In terms of the general doubt surrounding his current form. Modeste would have been remiss not to bring up the fact that he had staged improbable comebacks before. Indeed, few were interested in the veteran's claims that he could resurrect his flailing career during Köln's pre-season training camp in the summer of 2021.

"When you're a striker and you want to score goals, it's difficult," Modest said, "I have to keep at it and work hard. I never gave up. Two years ago, people already wrote me off and I came back. I have a strong character."



More about the match
More about the teams