Füllkrug lists injuries leading to substitution, reveals team nickname for Weiser
By Peter Vice @ViceytheSS
Potential national team call-up Niclas Füllkrug wasn't exactly shy about explaining how multiple ailments led to him being subbed off early in SV Werder Bremen's 2-1 win over Schalke on Saturday night. 

The 29-year-old still insisted that he should be fit again in time for his team's next fixture on Tuesday. Germany's beloved "Lücke" also revealed that he had an interesting nickname for teammate Mitchell Weiser.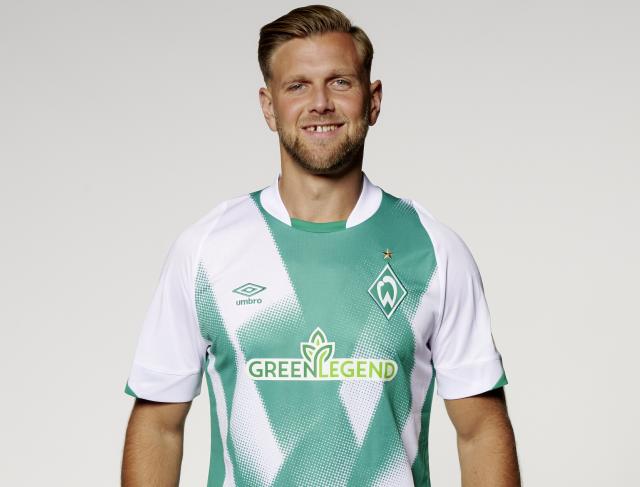 German footballing enthusiasts certainly didn't like to see Niclas Füllkrug subbed off in the 59th minute of Werder Bremen's 2-1 win over FC Schalke 04 on Saturday night. With Timo Werner ruled out for the coming World Cup, Bundestrainer Hansi Flick's Nationalmannschaft desperately needs a lead-striker of some sort.


Discussing the substitution afterwards, Füllkrug revealed that he was feeling slightly dizzy after taking a knee to the back. The veteran striker also divulged that he entered the match experiencing some calf problems that had extended down to his Achilles Tendon. After (surprisingly enough) being candid about all of that, he insisted he should be ready for Werder's next game against Bayern on Tuesday.

Declaring himself "happy" to be persistently asked about his prospects of making Flick's World Cup squad, expected to be announced on Thursday, Füllkrug did speak of "the inability to communicate about it much." Many of the clubs have already been informed of the selections and, as is customary, players are sworn to secrecy.

When it came to his 10th league goal of the season, Füllkrug preferred to credit teammate Mitchell Weiser.

"We don't need to talk about me so much when it comes to the first goal," the league's second-leading goalscorer behind Christopher Nkunku noted,  "After the goal, I just whispered 'Ronaldinho' in Mitch's ear. The way he did that..strong. He played an outstanding game again, he's just hard for then opponent to catch."

Weiser himself, famously a Leverkusen castaway thriving in his new home over the past two seasons, confirmed that his teammates have in fact nicknamed him after the famous Brazilian superstar.


"It's become a bit of a nickname of for me," Weiser said somewhat sheepishing, "I'm pleased about that. That's all I can say about it."

On the topic of matters on which nothing more could be said, Füllkrug wrapped up his interview by emphasizing that further questions about the World Cup squad would simply have to be deferred."

"We all have to just wait five days," Füllkrug summed up.



More about the match
More about the teams