2. Bundesliga Friday Recap:
KSC stun Fürth, Rostock defeat Bielefeld
By Matias Bengolo @scpaderbornen
The 2. Bundesliga strikes again! Here is the recap of the Friday matches to start matchday 20: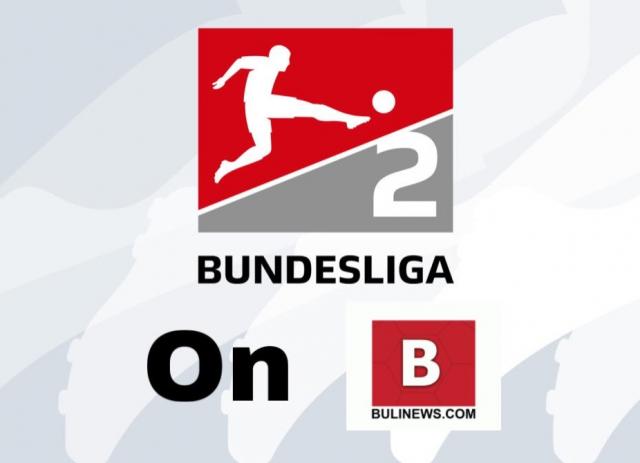 Friday's edition of the 2. Bundesliga saw in-form Fürth travel to out-of-form Karlsruhe, while Arminia Bielefeld hosted Hansa Rostock
Karlsruhe 2-1 Greuther Fürth

Karlsruhe came into this match without a win since October, and Fürth had been in blistering form. The winner? Karlsruhe, of course, with 10 players for a large portion of the match. That's right, the 2. Bundesliga strikes again. Tim Breithaupt headed the ball into his own goal after 21 minutes, and just three minutes later Stephan Ambrosius was sent off. In the space of just a few minutes, it looked like KSC and head coach Christian Eichner would be parting ways at the conclusion of the match, everything was going wrong. There was still life, though, and VAR gave a penalty after a Marco Meyerhöfer foul. Marvin Wanitzek converted for his seventh goal of the season, and Karlsruhe were level. KSC did a great job of preventing a prolific Fürth side, and they only gave up 13 shots in the 90 minutes. They were rewarded with 15 minutes left, and a beautiful counter-attack was finished off by Dane Mikkel Kaufmann and it was a remarkable win for the hosts. They stop the slide and hand Alexander Zorniger's Fürth a defeat.



Arminia Bielefeld 0-1 Hansa Rostock

Bielefeld head coach Daniel Scherning stayed at home as he had a flu infection, and former SC Paderborn analyst Danilo de Souza acted as the head coach against the visiting Hansa Rostock. There was a single goal to decide this match, and it was Rostock who travel home with all three points. After a highly-contested first half, on 52 minutes a long pass was chased down by Svante Ingelsson, and before the ball was out for a goal kick the midfielder clipped it and there was Lukas Fröde to head the ball home. It was a pivotal goal for the away side and Arminia follows up the 3-1 victory in Regensburg with a defeat. They are 13th in the second division, while Rostock sit ninth. Arminia travels to Hamburg next weekend, while Rostock host Darmstadt. Two difficult fixtures.

Tune in tomorrow afternoon for recaps of: Hannover vs. SC Paderborn, Holstein Kiel vs. FC Magdeburg, and 1. FC Nürnberg vs. SSV Jahn Regensburg.

The 'Topspiel der Woche' is: FC Heidenheim vs. Hamburger SV.

Sunday's matches are: Darmstadt vs. Eintracht Braunschweig, FC St. Pauli vs. FC Kaiserslautern, and Fortuna Düsseldorf vs. SV Sandhausen.



Related stories