Kramer and Hofmann react to latest BMG stumble: "Stupid to bring up the positives."
By Peter Weis @PeterVicey
In separate interviews following last night's loss, Jonas Hofmann and Christoph Kramer let out their respective frustrations with respect to Gladbach's current run-of-form.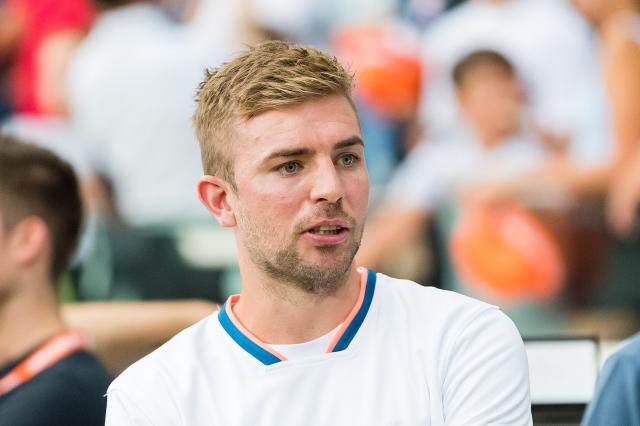 | | |
| --- | --- |
| Christoph Kramer | Sven Mandel CC-BY-SA 4.0 |
It begins to look like a third consecutive season of mid-table mediocrity for Borussia Mönchengladbach. The foals have almost certainly already amassed enough points to avoid being dragged into the relegation race this year. After suffering their fourth defeat in seven fixtures in the new calendar year, however, the quest for Europe also begins to look less attainable.


BMG trainer Daniel Farke, who publicly stated at a presser some 10 days ago that he didn't feel as if his squad had the quality to compete for Europe, lamented his team's mistakes following last night's 0-4 defeat away at Mainz. Starters Christoph Kramer and Jonas Hofmann also voiced self-criticism in separate post-match interviews.

"If you lose 0-4, it doesn't make much sense to bring up the positives," Kramer told German broadcaster DAZN, "One feels like shit and every positive aspect of the game you could talk about feels wrong."

Kramer nevertheless did try.

"We played a good first half against a team currently in a strong run-of-form," Kramer noted, "Even after the 0-2, we fought back and had a pair of good chances. The last quarter-of-an-hour was really shitty, but before that it didn't feel so wrong."

Kramer emphasized once again that football remained "driven by results and nothing else". Kramer's colleague Jonas Hofmann conducted an interview with t-online. The German national team fullback/winger acknowledged that an eight-placed-finish in 2021 and a tenth-placed-finish in 2022 "wasn't what we had envisioned."


"Union Berlin and SC Freiburg are rightly up there because they do an incredibly good job and perform weekly," Hofmann said, "We haven't been able to do that in recent years. There are teams that have overtaken us. In the end, one always gets what one deserves."

Since qualifying for Europe under Dieter Hecking in the 2018/19 campaign and Marco Rose at the end of the 2019/20 season, Gladbach have suffered from an exodus of players jumping ship. Those who have remained with the Westphalian club often seem to have their minds on their own departure.

Trainer Farke recently remarked that the rebuilding process this summer must begin with club management bringing in "players with a committed mentality". Above all else, it appears as if the foals need actors devoted to the club's long-term mission.

Results since, in the winter of 2021, Marco Rose announced that he wasn't so committed have been reflective of the club's transitional state.



More about the match
More about the teams