Xabi praises Andrich and lauds Azmoun's progress: "He feels lighter and faster."
By Peter Weis @PeterVicey
Bayer 04 Leverkusen trainer Xabi Alonso reserved specific praise for makeshift center-halve and goal-scorer Sardar Azmoun following Sunday's 1-1 draw with Freiburg. 

Azmoun, definitely a player on the uptick at this point, confirmed that he came very close to leaving the club last month in his own post-match comments.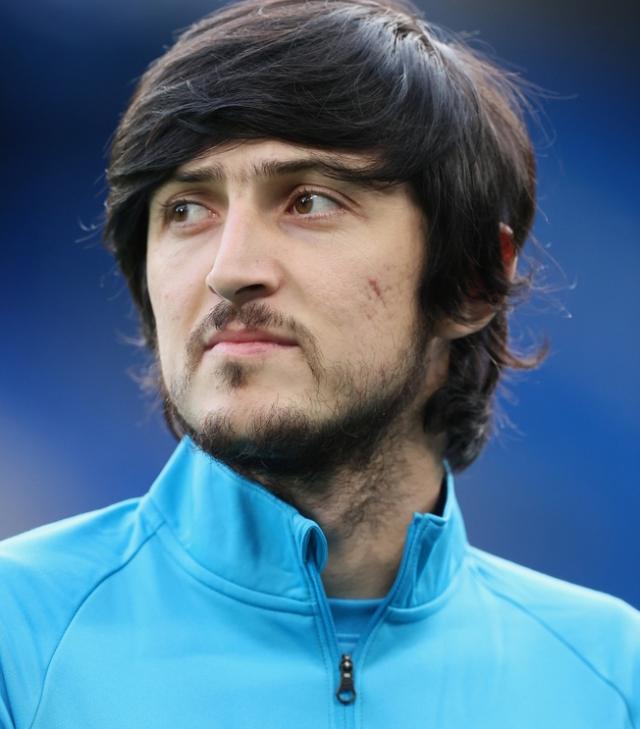 Photo: FC-Zenit.ru, Wikimedia Commons, CC-BY-SA 3.0

Even if the fixture ultimately ended in a 1-1 draw, Xabi Alonso and Bayer 04 Leverkusen can still feel like winners after their latest league tie. Coming off an especially draining penalty shootout win in France less than 48 hours prior, Xabi's Werkself were able to look consistently lively and spry during their Sunday trip to Breisgau.


Leverkusen topped Freiburg in the xG stats by a 3:1 ratio. Many chances could have been better finished off. The team's head-coach was nevertheless very satisfied with the team's performance. Xabi expressed pride in the way the team maintained their drive and energy levels at the post-match press conference.

The Spanish gaffer had some specific praise for defensive midfielder Robert Andrich, whom he had to insert into the back-three due to accumulated yellow suspensions that sidelined Jonathan Tah and Piero Hincapie. Alonso went so far as to suggest that Andrich might be a future option on the back-line.

"He was very important," Xabi said of of Andrich,  "Without Piero and Jonathan out we had to make a decision. It proved to be a good one. He played very well in that position. Today he interpreted his position very well. I had a lot of faith in him that he would play well."

Equally important and Andrich's role in anchoring the back-three was the fact that Iranian striker Sardar Azmoun got off the mark with his first Bundesliga goal of the season. Since joining Germany's red company team last January, the 28-year-old had been considered something of a flop amid injury issues and form slumps.

The club very nearly sold him off to Olympique Marseille in the most recent winter window. In his own post-match interview, Azmoun confirmed that the deal was very nearly done. Leverkusen had already accepted the French club's €10 million offer. His trademark "# 11" jersey had even been printed.


"A transfer was nearly complete," the 68-times-capped international confirmed to German broadcaster DAZN on Sunday night.

Azmoun credited teammates Florian Wirtz and Mitchel Bakker for helping stage his 67th-minute equalizer in the just-completed match. Of his own exceptionally-gifted technical finish, the player modestly remarked that he "hoped" it would be considered "a worthy goal".

The talent commonly referred to as the "Iranian Messi" may finally be on the precipice of a turning point in his German footballing career. Azmoun played well in his first appearance in the B04 starting XI since matchday three against Mainz last weekend, drawing a penalty and notching an assist. He also helped his side out immensely by safely converting a penalty in the shoot-out win in France on Thursday.

"You can see right now that he feels lighter and faster," Xabi remarked when asked about his streaking player, "He shows that every day in training. He took his chance. He played very well. He also did well against Mainz. Now we have different options in the center forward position with Sardar, Patrik [Schick] and Adam Hlozek."




More about the match
More about the teams