Nouripour condemns Eintracht fan exclusion in editorial: "Fans have rights."
By Peter Weis @PeterVicey
Eintracht Frankfurt are, by their own admission, without much legal recourse when it comes to their battle to get their traveling supporters in the stands for next Wednesday's Champions' League tie in Naples. 

Eintracht have filed a request for an injunction, which in all likelihood will not be dealt with in time.

In an attempt to at least exert some political pressure in the "court of public opinion", German green party co-chairman and SGE member Amid Nouripour has written a guest editorial for Germany's preeminent footballing publication.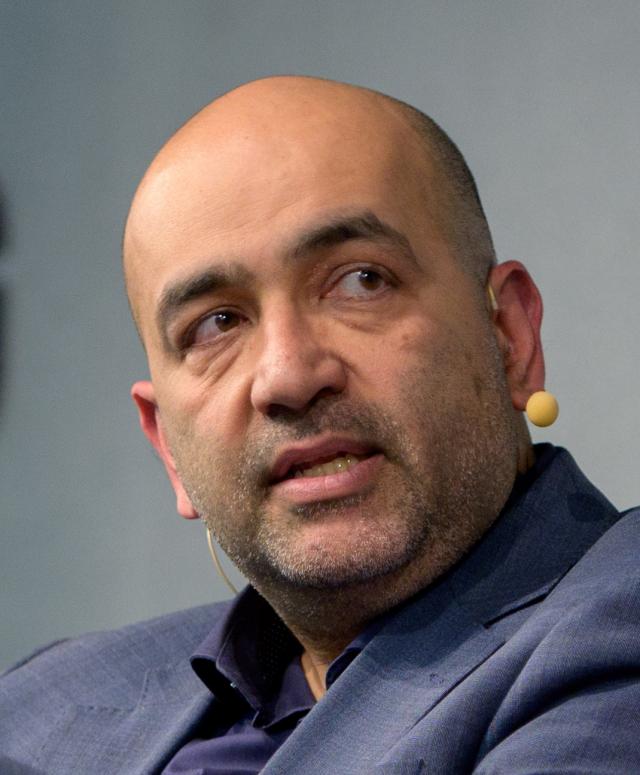 | | |
| --- | --- |
| Omid Nouripour | Stephan Röhl CC-BY-SA 2.0 |
The decision by the Italian governing regime to bar Eintracht Frankfurt traveling supporters from accompanying their team in next Wednesday's Champions' league fixture has elicited widespread condemnation in the German football world. Many German footballing administrators have spoken out against the ban and the dangerous precedent it sets.


Eintracht Frankfurt board member Philipp Retschke and 1. FC Union President Dirk Zingler have missed the most damning denunciations. Zingler went so far as to call the act "a catastrophic development" whilst speaking to the RTL+ broadcast team during coverage of his club's Europa League fixture last night.


German politician, Eintracht Frankfurt supporter, and long-time friend of Germany's Kicker Magazine has written a guest editorial on the issue for Germany's preeminent footballing publication. Bulinews' Peter Vice supplies the translation of the transcript.


Nouripour writes:

"The astonishment and disappointment among us Eintracht fans is massive. The away game against SSC Napoli in the round-of-16 of the Champions' League holds historic significance for us, even if it would take a small miracle to still reach the quarterfinals. We've now been excluded from this match."

"Eight days before the fixture, Italian Interior Minister Matteo Piantedosi banned the sale of tickets to Eintracht Frankfurt's visiting fans. He based this decision on the premise that  security cannot be guaranteed. This conclusion rests on dubious foundations for several reasons."

"To begin with, it is the task of the security authorities to assess the risk level of such a match and to take necessary measures in time. The SGE-Napoli pairing was drawn on November 7th last year. What has the Minister of the Interior been doing over the last three months? That the security situation can change even at short notice can be accepted. Piantedosi has nevertheless not explained what has has shifted so radically."

"The timing of this decision leads me to the second point: A massive competitive distortion in favor of the footballing club from the birthplace of the Minister-of-the-Interior. For Napoli fans to attend the game in Frankfurt, then Frankfurt fans be excluded from visiting Naples, violates the spirit of fair competition. Eintracht's club management has thus every reason to take legal action now."


"Thirdly, there is the question of how the Italian Minister-of-the-Interior deals with high-risk matches in Serie A. And as is well known, there is no shortage of high-risk matches in Italy. Are the risk assessments always consulted only eight days before the match?

"Furthermore, aren't there already  appropriate concepts for such games? For example, an escort for the away fans before and after the game is a common practice. If Piantedosi, finds himself unfamiliar with such concepts, he should know that they are practiced every weekend in Germany." 

"Fourth, the late timing of this decision means that thousands of SGE fans are incurring financial losses. [Match] Ticket prices are only a fraction of these. Consider the cost of booked airline tickets and lodging. If the Italian Interior Minister had made his dubious decision earlier, many citizens would have been spared a lot of costs."

"The Italian government should reconsider its decision and withdraw the decree with immediate effect. If this isn't possible, reimbursement and compensation for the cancellation costs incurred by the fans could constitute an alternative. A transnational-match-case such as this one is also a mater of European consumer protection."

"It is high time that the responsible EU Commissioner for Consumer Protection Didier Reynders takes up this issue. Among other platitudes about this issue, we've heard 'self-defense against foreseeable violence' used as a basis. Such a statement ignores the fact that fans not only have duties, but also rights."




More about the match
More about the teams