Why Bayern are replacing Nagelsmann with Tuchel
By Rune Gjerulff @runegjerulff
Why are Bayern sacking Julian Nagelsmann and bringing in Thomas Tuchel instead? Here are the reasons.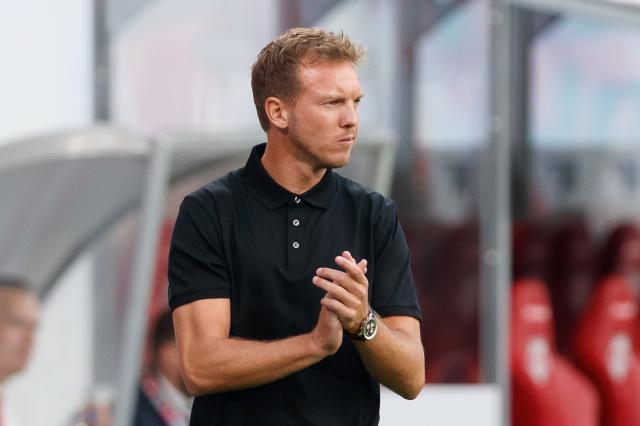 Photo: Steffen Prößdorf, CC BY-SA 4.0

Several credible sources are reporting tonight that Bayern Munich have decided to part ways with head coach Julian Nagelsmann and replace him with Thomas Tuchel – but what exactly has led to this decision?




According to the German tabloid, the Bayern chiefs feel that the club's chances of winning the treble this season are in jeopardy, and therefore decided to act quickly before the upcoming crunch games against Borussia Dortmund, Frieburg and Manchester City.

Nagelsmann's perfect record in the Champions League this season hasn't been enough to save him, as the Bayern bosses feel he is largely to blame for the 10 points they have dropped this year and losing the top spot to Borussia Dortmund.

Off-the-pitch factors also played a role in Nagelsmann's dismissal, with Kicker reporting that the 35-year-old had gradually lost the trust of the players in the dressing room.

Nagelsmann already faced criticism from Robert Lewandowski last season, and others have since followed suit. Among the German internationals, only Joshua Kimmich was considered a "loyal follower", as per Kicker.


In addition, Nagelsmann has made few friends in the team with his public appearances. Among other things, his will to be the star of this club and the way he presented himself in public did not really please and was judged as not very serious. The same goes for his relationship with a Bild journalist, while the dismissal of goalkeeping coach Toni Tapalovic also caused a stir.

At the same time, the Bayern bosses were reportedly worried that Thomas Tuchel – a coach they have had their eye on for several years – would be persuaded to take another job and disappear from the market.

It's reported that neither Nagelsmann nor the players knew anything about the decision until tonight.

Tuchel is expected to lead his first training session as Bayern coach on Monday, kicking off preparations for the match against his former employer Borussia Dortmund in early April.



More about FC Bayern