Tuchel on Mané's suspension:
"I'm the first to defend him"
By Rune Gjerulff @runegjerulff
Bayern Munich coach Thomas Tuchel has spoken out in defense of Sadio Mané after the Senegal international apologized for his dressing room altercation with Leroy Sane.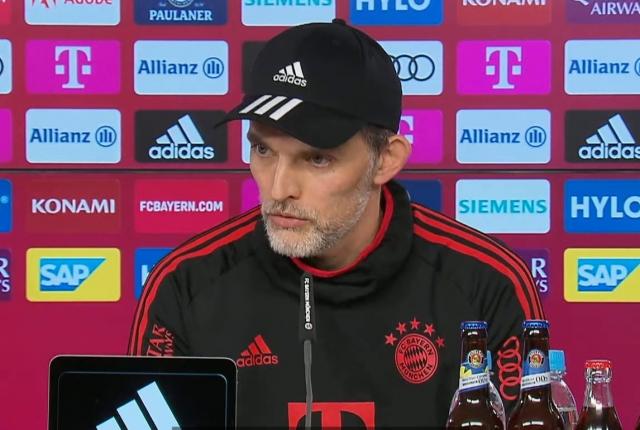 Photo: Bayern München/OneFootball

Yesterday, Bayern Munich announced that Sadio Mané will not be involved in tomorrow's game against Hoffenheim due to "misconduct" after he reportedly punched Leroy Sané in the face in the dressing room after Tuesday's 3-0 defeat to Manchester City.




At a press conference today, Bayern Munich coach Thomas Tuchel was quizzed about the incident and the way it's been handled by the German champions.

"I didn't witness the incident myself because I was in the coach's room. I didn't hear or overhear anything. I immediately spoke to everyone involved. Because it was a very blatant incident, it was necessary for us to clarify the matter before the next training session and to be clear in our communication to everyone who works here. We have cleared the air so that we can train well together again," Tuchel told reporters:

"We're not the first team to have an incident like this and we won't be the last. The way the two people involved handled it had a cleansing effect. We had a positive, energetic atmosphere in training."

Tuchel went on to defend Mané, saying the player showed regret and apologized wholeheartedly after clearly crossing the line.


"I'm the first to defend him. I've known him for so long, I know his environment, I know him exclusively as a top professional. He has never, never, never been guilty of anything," Tuchel said.

"Everybody has the right to make a mistake. This was too much and against the code of conduct of the team and FC Bayern. He has clearly admitted it, the apology has taken place. It is absolutely credible. It was important to me that he remained in training."



More about Sadio Mané
More about FC Bayern