Rolfes offers up apology to Keller over re-scheduled fixture
By Peter Weis @PeterVicey
Bayer 04 Leverkusen manager Simon Rolfes expressed some sympathy for the perspective of 1. FC Köln sporting director Christian Keller with regard to the short notice of a rearranged league fixture set to be played this Friday in a Tuesday statement. The Bayer boss nevertheless wished to emphasize that Köln were not presented with a "fait accompli".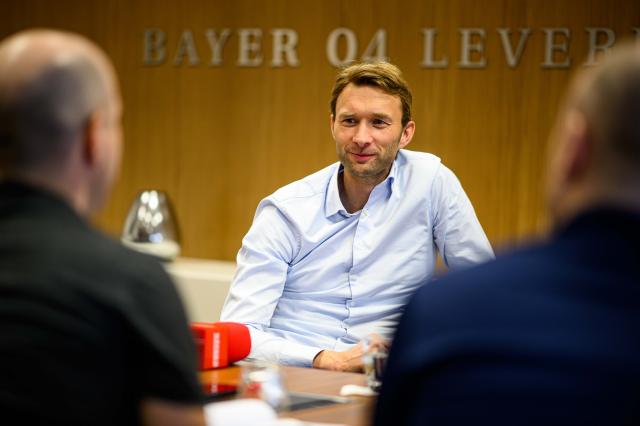 Photo: Bayer 04 Leverkusen

FC Köln manager Christian Keller, admittedly still stewing over the DFL's decision not to grant his own club a match postponement this past autumn, complained that his club "were the last party to be called" when Leverkusen and the DFL discussed moving an upcoming league fixture between the two teams whilst speaking at a Saturday presser. On Tuesday, Leverkusen boss Simon Rolfes addressed the comments. Rolfes offered up an apology.


"If the people of Cologne feel that they were informed too late, we regret that," the B04 managing director said at a Tuesday noon presser.

Rolfes wished to emphasize, however, that he had been in contact with Köln licensing director Thomas Kessler two days before the DFL arrived at the scheduling change. Moreover, Rolfes added, the fact that Leipzig and Frankfurt were able to obtain postponements rather than moved-up matches last year shouldn't necessarily be viewed as the better standard practice.

"The fact that it was done differently in the past doesn't mean it was the best way," Rolfes said, "These [types of move-ups] are also common practice in other countries."

Bayer will play Köln on Friday, according Xabi Alonso's squad extra time to prepare for for the first leg of their 2022/23 UEFA Europa League semi-final tie away against AS Roma. Germany's red company team will then play a league fixture against Stuttgart on Sunday before welcoming Jose Mourinho's "Lupi" back to the BayArena the following Thursday.



More about the match
More about the teams