Reports:
Nübel wishes to join Stuttgart, but VfB are reluctant to buy
By Peter Weis @PeterVicey
Three separate German media sources published new information on the future status of FC Bayern München reserve keeper Alexander Nübel yesterday. 

The local "Münchener Abendzeitung" claims that the disaffected net-minder has been released from FCB training to negotiate with another club. Germany's main sporting tabloid claims that this club is VfB Stuttgart and a move is imminent. 

Kicker Magazine's Stuttgart correspondent George Moissidis, on the other hand, reports that there's a fairly big stumbling block in negotiations between the player and the two clubs.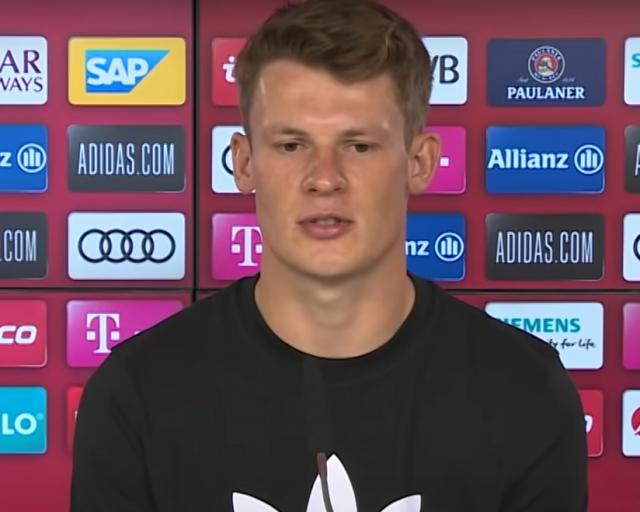 Germany's "Sport Bild" tabloid reports that VfB Stuttgart are about to conclude their search for a new #1 keeper by signing one of their most highly-regarded targets. Former Schalke net-minder Alexander Nübel - once regarded as the natural successor to Manuel Neuer at FC Bayern München - is, per the tabloid, about to move to VfB Stuttgart.


Nübel's dissatisfaction with his role as a back-up under Neuer ultimately led to him being sent to AS Monaco on an extended loan. Sport Bild claims that, now that he has returned to the German giants, Nübel wishes to move to a Bundesliga club in order to secure playing time in his home country and potentially play his way into the focus of the German national team.

The tabloid goes so far as to suggest that Nübel - while pondering a move abroad - would prefer to join Stuttgart and operate as a Bundesliga #1 next year. Kicker Magazine's George Moissidis nevertheless pumps the brakes on this rumor, writing that Stuttgart's desire to acquire Nübel on loan appeals to neither Nübel nor his parent club.

Stuttgart, per Moissidis, ultimately wish to pave the way for 17-year-old talent Dennis Seimen to serve as the future squad keeper once the talented youngster makes the transition to fully professional football. It is such that an extended commitment to Nübel is not sought. The 26-year-old back-stop does not wish to be loaned out again. Bayern also wish to sell.



More about Alexander Nübel