Bayern updates:
FCB push for Mané departure, possible Tel loan-out regains traction
By Peter Weis @PeterVicey
In the Thursday print edition of Germany's preeminent footballing publication that hit the newsstands this morning, journalist Georg Holzner claims that the FC Bayern München officials have informed Sadio Mané that they will be planning the coming season without him. 

The Thursday edition of Kicker Magazine also once again broaches the topic of a potential loan-out for attacking prospect Mathys Tel, citing SV Werder Bremen as an interested party.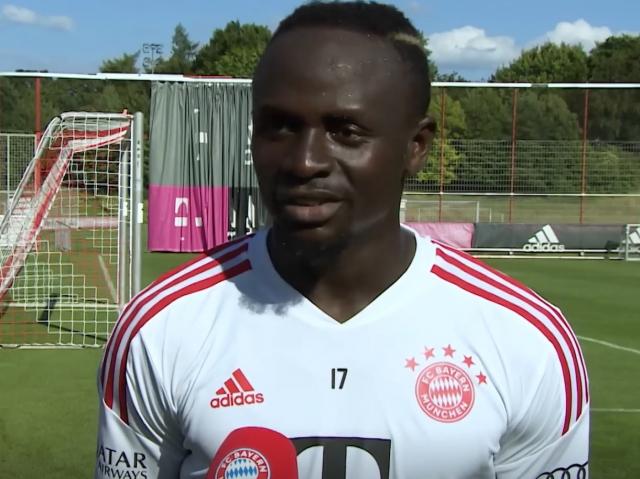 As German giants FC Bayern München continue to plan their recovery from a disappointing 2022/23 campaign, the issue of what to do with Senegalese striker Sadio Mané becomes increasingly more pressing. Although there have been reports that both club and player have agreed to continue their mutual association, Georg Holzner of Germany's Kicker Magazine now claims otherwise.


Holzner writes that the FCB squad planners wish to get Mané's €20 million annual salary off the payroll. It is widely reported that the soon-to-be-unveiled Kim-Min Jae has already been guaranteed a salary of close to €10 million. Moreover, the club's dogged efforts to acquire English superstar Harry Kane surely include a astronomical annual stipend for the Tottenham striker.

It is such that Holzner claims that Mané has already been informed by the club's front office that he no longer factors into the club's plans. Whether or not this convinces the 31-year-old that he should forfeit part of his salary as part of a move remains to be seen. Mané is naturally under no obligation to switch if does not desire to do so.

Another player who's agent publicly denied that his client wished to leave the Säbener Straße is also covered by Kicker in a separate article. French phenom Mathys Tel was linked with FC Augsburg earlier in the summer before such rumors were quickly quashed. According to Kicker, however, the Bavarians still wish to loan Tel out.

Kicker notes that SV Werder Bremen have inquired about the teenage talent. Several other unnamed Bundesliga clubs also seek to acquire the services of the 18-year-old. Tel's agent has been firm about the youngster's desire to remain with the record champions, even going so far as to tell German broadcaster "Sport1" in early May that Tel will remain in Munich "no matter what happens".

Obviously, should Kane join the FCB, Mané and Tel must both shift their calculus.



Related stories