Fantasy Bundesliga:
Template team for Matchday 2
By FBLThinker @FBLThinker
Matchday 1 saw a lot of goals and some unexpected performances. Now, as we move into GW2,
FBLThinker
looks at the performance of the template team in GW1 and the transfers for the coming matchday.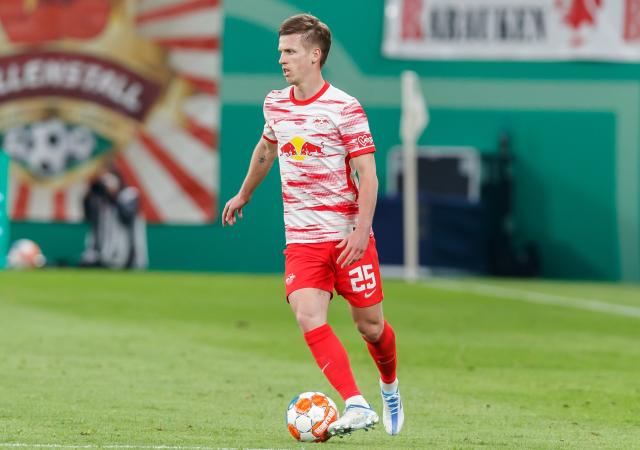 Photo: Steffen Prößdorf, CC BY-SA 4.0

POINTS SCORED BY THE TEMPLATE TEAM - 139 POINTS (WITHOUT CONSIDERING ANY STARS):



Goalkeepers:

ALEXANDER NÜBEL, VFB STUTTGART, 7M (6.3M ON SALE) - 6 POINTS

JANIS BLASWICH, RB LEIPZIG, 5M - 4 POINTS



Defenders:

ALPHONSO DAVIES, BAYERN MUNICH, 15M - 32 POINTS

RAMY BENSEBAINI, BORUSSIA DORTMUND, 13M - 10 POINTS


ROBIN KNOCHE, UNION BERLIN, 7M - 2 POINTS

LUKAS KÜBLER, FREIBURG, 6M - 8 POINTS

PASCAL STENZEL, VFB STUTTGART, 4M - 22 POINTS


Midfielders:

JAMAL MUSIALA, BAYERN MUNICH, 15M - 10 POINTS

FLORIAN WIRTZ, BAYER LEVERKUSEN, 14M - 11 POINTS

MARCEL SABITZER, BORUSSIA DORTMUND, 11M (9.9M ON SALE) - 4 POINTS

RIDLE BAKU, WOLSFBURG, 9M - 8 POINTS

JULIAN JUSTVAN, HOFFENHEIM, 4M - 0 POINTS


STRIKERS:

HARRY KANE, BAYERN MUNICH, 15M (13.5M ON SALE)- 16 POINTS

SEBASTIEN HALLER, BORUSSIA DORTMUND, 14M - 2 POINTS

LOIS OPENDA RB LEIPZIG, 14M (12.6M ON SALE) - 10 PTS


Transfers for GW2:

With Musiala injured and Justvan on the bench, the midfield needs a shake up and transfers are focused on addressing this concern.

TRANSFER 1
JAMAL MUSIALA OUT, DANI OLMO IN

Olmo has a very good match against Stutgart at home. Last week, he was the best midfielder for Leipzig, scoring a goal and creating a chance in the loss to Leverkusen. Leipzig will be looking to bounce back and Olmo has the potential to have a great game.

TRANSFER 2
JULIAN JUSTVAN OUT, NATHAN NGOUMOU IN

Ngoumou looked sharp against Augsburg, making runs behind the defense and scoring a good goal. He has a tough game against Leverkusen, but at this value of 6.3M, he offers good attacking threat and is hard to ignore.


TRANSFER 3
ALEXANDER NÜBEL OUT, SVEN ULREICH IN

Nubel, who has a tough away game, makes way for Ulreich, who has an easier home game against Augsburg. Bayern kept a clean sheet against Bremen and have a good chance of keeping another against Augsburg, making Ulreich a safe pick this week.

TRANSFER 4
RIDLE BAKU OUT, ROLLAND SALLAI IN

Sallai was outstanding in Freiburg's match against Hoffenheim, scoring a goal and creating chances. A home game against Bremen will be a good opportunity for him to get an attacking return.



Related stories