Kimmich and Tuchel remain critical after draw: "Far too many mistakes."
By Peter Weis @PeterVicey
FC Bayern München trainer Thomas Tuchel and captain Joshua Kimmich expressed their frustration to the Sky microphones following last night's 2-2 draw in Leipzig.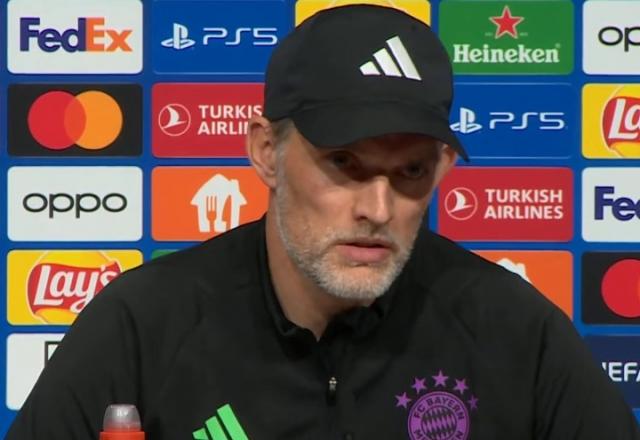 Photo: FC Bayern München/OneFootball

A first half that saw the defending German Bundesliga champs fall down 0-2 left both FC Bayern München head-coach Thomas Tuchel and squad captain Joshua Kimmich dissatisfied last night. Despite the fact that the Bavarians were able to battle back to earn a 2-2 draw, frustration spilled over into the pair's post-match-interviews.


"It took us a long time to implement the game-plan," Tuchel vented when speaking to the Sky microphones last night, "We took too long to find the spaces, made far too many mistakes, and were too static and slow."

"We weren't there on the pitch at all," Tuchel continued, "Individual sloppy defensive behavior [enabled Leipzig to score two goals]. We couldn't implement the plan. Maybe it was the plan itself. I take responsibility for that."

In commenting on the two RB goals in greater depth, Tuchel specifically referenced mistakes from center backs Dayot Upamecano and Min-Jae Kim. Sven Ulreich wasn't spared either for his positioning error on the second goal, though Tuchel did refrain from laying too deep into his players. The FCB trainer trailed off when discussing the scenes and deliberately opted not to finish his sentences.

Tuchel also complimented his team on their much better second-half display. Joshua Kimmich also made certain, after blatantly admitting that the two goals allowed were "stupid", to praise his team form demonstrating the fortitude and commitment to find their way back into the match.

"The mentality, spirit, pace, willingness to take risks, individual behaviour, bite, and energy were definitely better in the second half," Tuchel said, "That's how we earned the comeback. [One point] is also important from such a match."


"It annoys me how dumb we were conceding the goals," Kimmich added, "We're having problems against top teams at the moment. We didn't manage consistency against Leverkusen or against Manchester United. It's still important that we showed a reaction."



More about the match
More about the teams