Tuchel and Freund thank "tired" Bayern for digging out win
By Peter Weis @PeterVicey
While acknowledging that some mistakes left the match more competitive than it should have been, FC Bayern München trainer Thomas Tuchel praised his team for digging deep into their energy reserves to claim their latest league victory.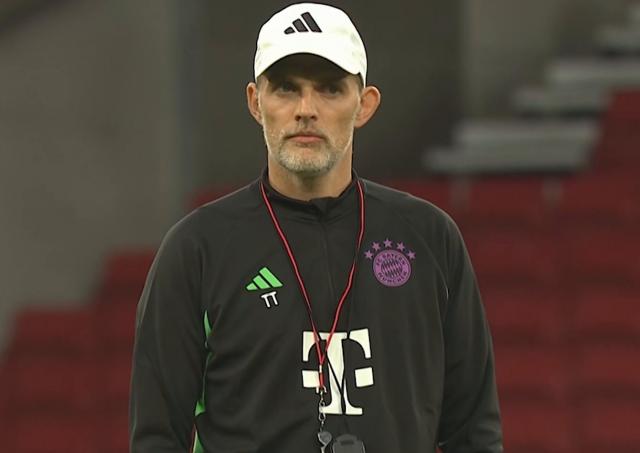 Photo: Hayters - Pressbox/OneFootball

Defending champions FC Bayern München narrowly escaped another humiliating defeat at the hands of an underdog club on Saturday afternoon. Mental errors from substitute Dayot Upamecano and defender Min-Jae Kim enabled FC Heidenheim to draw level with the German giants late-on at the Allianz Arena. Both head-coach Thomas Tuchel and sporting director Christoph Freund expressed understanding for their "tired" actors in their post-match interviews.


"He's been going the full 90 minutes in every game for months," Freund said of Kim when asked about the disastrous misplaced pass straight to Jan-Niklas Beste that enabled Heidenheim to equalize in the 70th, "also with the national team. He's just tired. He's at his limit and lost his concentration. That's perfectly human."

"We made many mistakes today," Tuchel added whilst speaking to the Sky microphones, "After the Champions' League midweek and the many rotations, I've nothing to criticize. Physically and mentally everyone's running on fumes. I'm very happy and grateful for the three points."

Tuchel made sure to single out Dayot Upamecano, Leroy Sané, and his star striker Harry Kane. The FCB trainer praised the trio for playing an important role in "fighting back" to reclaim the lead and "making themselves available." Sané, who recorded an assist on both of Kane's first-half goals, actively helped the team regain the lead after Heidenheim equalized

"The reaction after the 2-2 was absolutely great," Tuchel told his interviewer, "We shifted into a higher gear. [Leroy Sané] stepped on the gas again [after the equalizer] and put us back on the right footing."



More about the match
More about the teams