Diego Demme likens Gennaro Gattuso to Julian Nagelsmann
By Laura Brandt
Diego Demme believes the playing style at Napoli is 'quite similar' to the one at RB Leipzig.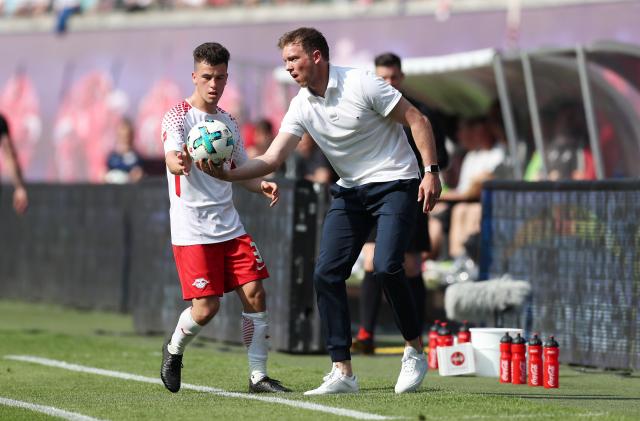 Photo: GEPA Pictures/Roger Petzsche

Diego Demme believes Napoli coach Gennaro Gattuso has a 'quite similar philosophy' to Julian Nagelsmann, whom he played under at RB Leipzig.


The central midfielder, who joined Napoli from RB Leipzig during the January transfer window told Bild:

"It's a good thing that his philosophy is quite similar to that of Julian Nagelsmann. They both want to have a lot of possession and to let their opponent run."

Demme made a total of 214 appearances for RB Leipzig with two goals and 18 assists to his name.



More about Diego Demme