Paulinho – a diamond that wants to be polished
By Rune Gjerulff @runegjerulff
Who is new Bayer Leverkusen signing Paulinho, and just how good is he? We asked a talent scout in Brazil.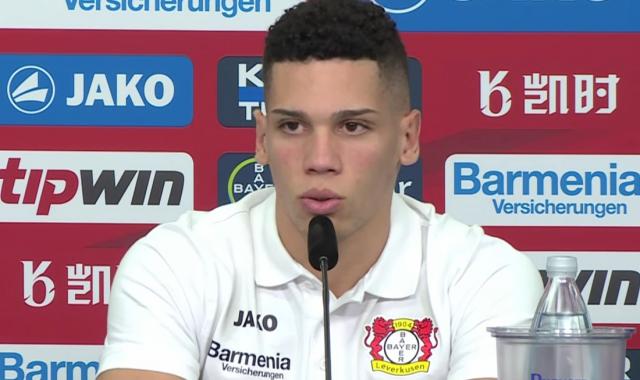 Back in April, Bayer Leverkusen announced the signing of Brazilian wonderkid Paulinho from Vasco da Gama. 'Die Werkself' paid a reported fee of €18,5 million for the 18-year-old winger which makes him the third most expensive Bundesliga newcomer this summer behind Gladbach's Alassane Plea and Dortmund's Axel Witsel.


In Brazil, Paulinho has managed to prove himself after making his debut for Vasco da Gama two days before his 17th birthday and thus becoming the youngest debutant in the club's history. He is also the youngest Vasco da Gama player to score in the Copa Libertadores. And at the FIFA Under-17 World Cup in October 2017, Paulinho was one of the standout players as he helped Brazil reach the third place.

Still, many Bundesliga fans are probably relatively unfamiliar with the 18-year-old. In order to learn more about him, Bulinews.com have teamed up with Peter Arnholdt - a talent scout living in Brazil - who has a solid knowledge of what Paulinho can offer to the Bundesliga after seeing him play in Brazil several times.

In the shadow of Vinicius Júnior
Paulinho has played alongside new Real Madrid signing Vinicius Júnior at the Brazilian youth national team, and the latter has often been the one to catch the most attention due to his obvious natural football talent, dribbling and flashy playstyle.

And while Paulinho may not be as talented as his Brazilian countryman, Arnholdt says the youngster has a special mentality and an incredible will to suceed and always improve that only few can match.

"Everybody is lining Vinicius Júnior up to be 'the next Neymar', and while Paulinho may not be as gifted, he's more focused. Brazilian Under-20 national team coach Carlos Amadeu has said that he's a diamond that wants to be polished," Arnholdt told Bulinews.com and added:


"He's a very ambitious and mentally strong player who always wants to contribute and doesn't like to be taken off the field. He always gives 100 percent – whether it's at training or in a match – which is a big quality."

"He's a type of player that many coaches long for, because he doesn't just perform when things are already going well - he can make a difference."

Paulinho himself has said that he is inspired by Cristiano Ronaldo as he can relate to the Portuguese star's will to always improve.

"I'm reluctant to talk about role models but rather a player you can emulate – that you can watch and whose development you want to take from," Paulinho recently said at a press conference according to Bundesliga.com and added:

"Cristiano Ronaldo is such a player for me – he always works really hard on his game. That suits my character."

Direct and physically strong
However, there's obviously more to Paulinho than mental strength. The 18-year-old - an offensive player, who can play on either wing and also up front - can best be described as a physical powerhouse that is very hard to stop.

"Paulinho is very fast, direct, physically strong and hard to bring down, He's very good at timing his runs in behind the defense and can shoot well with both feet. He's tactically clever and knows when and where to play the ball," Arnholdt told Bulinews.com and added:

"Of course he can improve, but it's actually hard to to pinpoint any real weaknesses. He could maybe improve his technique in the small areas, but that's just a trifle. He is by no means bad technically - he just doesn't do flashy moves such as Vinicius Júnior for instance."

In the footsteps of Lucio, Ze Roberto and Juan
At Bayer Leverkusen, Paulinho follows in the footsteps of fellow Brazilian countrymen such as Ze Roberto, Juan and Wendell with the latter still playing for 'Die Werkself'. And Paulinho himself is well familiar with what his compatriots have achieved at the club.

"Emerson, Lucio, Jorginho, Ze Roberto or Juan were fantastic players who began their world careers at Leverkusen. The club has a great name at home. Everyone knows it as the club in Europe where many Brazilians are happy," he said after completing his move.

Arnholdt says he considers Leverkusen a good place for Paulinho to develop and estimates that the Brazilian wonderkid could already get to play an important role this season.

"I think it's a very good move for both parties. At Leverkusen, he will have a good chance of playing time which of course is ideal for a young player. It could give him a solid base to potentially take a step up to an even bigger club. But of course, it will all depend on how he will do at Leverkusen," Arnholdt told Bulinews.com.

At the BayArena, Paulinho will compete with the likes of Julian Brandt, Leon Bailey, Kai Havertz and Karim Bellarabi for a spot in the team.