UEFA sanctions fan re-entry across all its competitions
By Peter Vice @ViceytheSS
Fans, players, and administrators of four German Bundesliga clubs awoke on Thursday in a mood of eager anticipation. Today was not only the day of
the 2020/21 UEFA Champions League draw.
 It was also the day UEFA would release its official guidelines for fan attendance in this year's tournaments.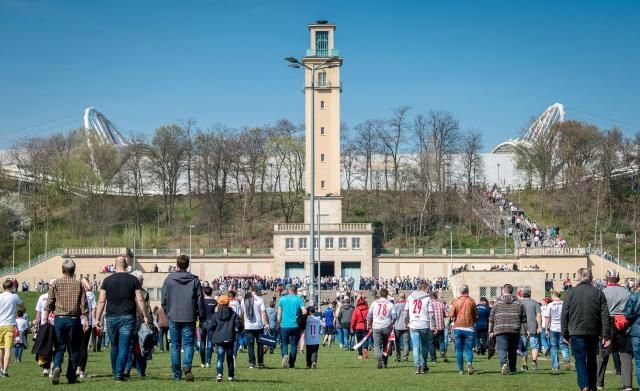 Declaring its 30-percent-capacity experiment in this year's UEFA Super Cup a "successful pilot project", the trans-European FA sanctioned broad clearance for fan re-entry to all clubs participating in the UEFA Champions League and UEFA Europa League tournaments this year. UEFA offered its stamp of approval for 30-percent-capacity in both tournaments, as well as the UEFA Nations League and all remaining European Championship Qualifiers.


Obviously, UEFA's green light merely means that fixtures taking place under the UEFA aegis will not be subject to any additional restrictions. The choice of how many fans to allow in stadiums still rests with local clubs and public health authorities. The organization simply announced that they would not impede such plans.

The announcement nevertheless jump-started plans all across the continent. The German national team immediately released plans for its two upcoming fixtures in Köln. All fixtures taking place in the Bundesrepulik, in accordance with the federal guidelines issued September 15th and expiring October 31st, remain capped any 20-percent-capacity.

The DFB declared its intention to play both a friendly scheduled next Wednesday against Turkey and an October 13th Nations League fixture against Switzerland in front of 9,200 fans at Köln's RheinEnergieStadion.

One should note that Köln has served as something of a COVID hot spot as of late. The club's own plan to welcome in spectators on the Bundesliga's opening weekend had to be scrapped when the local COVID RKI stabilizer rose to 34.8.

According to German national newspaper "die Zeit", Köln's current number of new COVID infections per 100,000 inhabitants hit 42.5 over the weekend. This exceeds the RKI trigger of 35.



Related stories