Fantasy Bundesliga:
Must-haves and differentials for Matchday 4
By Christian Andrick
Ahead of Matchday 4, we have highlighted a must-have player (M) and a differential pick (D) from each game that you should consider for your Fantasy Bundesliga team.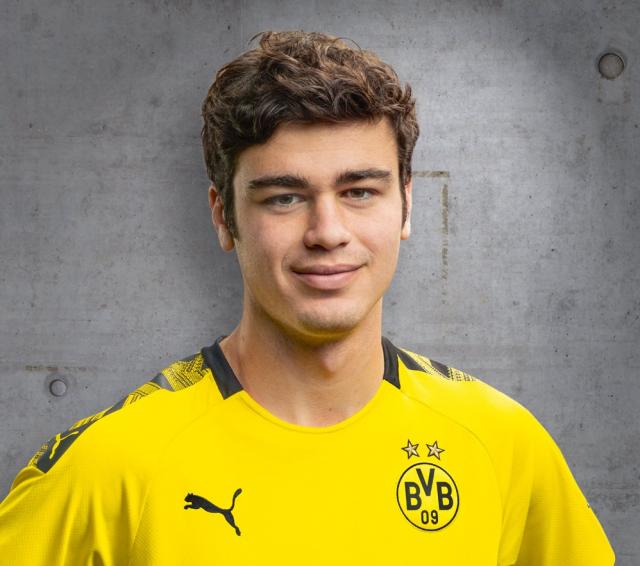 | | |
| --- | --- |
| Giovanni Reyna is tied for the league lead with 3 assists on the season. | Photo: Borussia Dortmund |
TSG Hoffenheim v. Borussia Dortmund:


M: Giovanni Reyna, Midfielder (BVB, 7.6M, 30%, Last 3 weeks points: 22, 4, 11) - The American teenager is proving to be an influential lynchpin in Lucien Favre's side. At only 7.6M, he is an absolute steal with his potential. Tied for the league lead in assists with three, he also leads the league in Duels Won with 46. An often overlooked stat, it has gained him an extra eight points on the season.

D: Munas Dabbur, Forward (TSG, 11.6M, 0%, 9, 14, 4) - While Andrej Kramarić receives most of the praise, and deservedly so, Dabbur has quietly had a solid start to the Fantasy game. Scoring once on nine shots so far, he should start to see some of Hoffenheim's goals fall his way with reports of Kramarić testing positive for Covid.

Sport-Club Freiburg v. SV Werder Bremen:

M: Niclas Füllkrug, Forward (SVW, 11.6M, 1%, Pt: 5, 25, 4) - In a game full of differential picks, it is hard to distinguish a must-have for this game. Since Freiburg has yet to keep a clean sheet so far this year, Füllkrug has a great opportunity to add to his goal tally.

D: Baptiste Santamaria, Midfielder (SCF, 6.4M, 0%, Pt: 5, 11) - Signed from SCO Angers in mid-September, Santamaria has shown quite well in his first two games. He has been able to get six shots off so far, which puts him top 20 in the league in just two games.


Hertha BSC v. VfB Stuttgart:

M: Maximilian Mittelstädt, Defender (BSC, 8.5M, 5%, Pt: 6, 9, 12) - Mittelstädt has been an integral piece in Berlin's attack which proves to be a bonus as a defender in the Fantasy game. In the last match loss against Bayern, he had an assist while also leading the team in crosses, chances created, and tackles. Do not expect them to give up four goals to Stuttgart.

D: Jhon Córdoba, Forward (BSC, 11.2M, 0%, Pt: 9, 1, 10) - Having already scored two goals on seven shots so far this season in three games, Córdoba is starting to find the form he had when playing for Köln, where he scored 13 goals last season.

1. FSV Mainz 05 v. Bayer 04 Leverkusen:

M: Moussa Diaby, Forward (B04, 12.2M, 2%, Pt: 8, 6, 3) - With nine shots and 13 crosses in three games to start the season, it is quite amazing he has not registered a goal or an assist yet. Expect that to change after this weekend.

D: Lucas Alario, Forward (B04, 9.9M, 0%, Pt: 4, 0, 5) - With Patrik Schick's injury news, Alario will now have the green light as starting striker. Leverkusen has never gone four games in the league without a win so they should rectify that this weekend against lowly Mainz.

FC Augsburg v. RB Leipzig:

M: Rafał Gikiewicz, Goalkeeper (FCA, 7.7M, 10%, Pt: 14, 15, 5) - The top Fantasy goalkeeper in the league by eight points, Augsburg is looking good for putting pen to paper for the Polish keeper from Union Berlin. With Saved Shots being a key fantasy stat for keepers, Gikiewicz leads the league with 15. Not expected to get a clean sheet against Leipzig, he should have plenty of shots to save.

D: Emil Forsberg, Forward (RBL, 11.4M, 3%, Pt: 4, 5, 20) - With not many differentials on the Leipzig squad, and Augsburg differential players not having a good matchup, Forsberg has been chosen as the least owned starting player. With Nkunku not expected to start, Forsberg should have set piece duty as well.

DSC Arminia Bielefeld v. FC Bayern München:

M: Robert Lewandowski, Forward (FCB, 18.8M, 73%, Pt: 35, -1, 19) - With unlimited transfers, you should make every effort to put Lewandowski in your squad. As the most expensive player in the game, you do not want to try and fit him in later in the season.

D: Thomas Müller, Forward (FCB, 17M, 9%, Pt: 14, 11, 13) - With this being a very tough matchup for Bielefeld, no differentials would be worth the pick. Müller's differential advantage comes from being only owned by 9% of managers, compared to an average of 40% for Bayern's other attacking options.

Borussia M'gladbach v. VfL Wolfsburg:

M: Jonas Hoffman, Midfielder (BMG, 12.7M, 7%, Pt: 17, 9, 7) - Only getting better as the season progresses, Hoffman is tied for the league lead with three assists. Hoffman has the great advantage of possibly being deployed as a winger this weekend. Position mis-matches where the player moves up the pitch is always a plus in the Fantasy game.

D: Maximilian Arnold, Midfielder (WOB, 13.2M, 1%, Pt: 11, 1, 4) - Arnold amassed a staggering stat line against Augsburg last weekend, registering 10 crosses, five corners and two shots. He should continue to push the attacking line for Wolfsburg as they look to get their first win of the season.

1. FC Köln v. Eintracht Frankfurt:

M: Daichi Kamada, Midfielder (SGE, 11.9M, 13%, Pt: 14, 16, 8) - Kamada has been as solid a Fantasy player as you can get this season. With also having a lower than normal price, he is also one of the best values for cost in the game. Kamada has resumed set piece duties and there will be plenty of attacks from Frankfurt as well.

D: Ismail Jakobs, Defender (KOE, 6.7M, 1%, Pt: NP) - One of the star value players of last season, Jakobs should finally make his first start of the season. His main value of last season will be the same as this season, he is a defender in the Fantasy game but should start as a winger in real life.

FC Schalke 04 v. 1. FC Union Berlin:

M: Christopher Trimmel, Defender (FCU, 9.7M, 8%, Pt: 19, 2, 1) - So far this season, Trimmel has collected 24 crosses and 11 corners, making him a prime provider of Fantasy points. He will split some corner duties with Marcus Ingvartsen but the club captain will command the most.

D: Joel Pohjanpalo, Forward (FCU, 3.8M, 0%, Pt: 0, 0, 1) - Pohjanpalo has an opportunity to make the start up top. Schalke has been dreadful so a Union win is not off the table.


Looking for other Fantasy Bundesliga articles ahead of Matchday 4? Check out our predicted line-ups here and our general Fantasy Bundesliga tips here.




Related stories