BVB to its fans:
"It's difficult to accept that facts don't count"
By Peter Weis @PeterVicey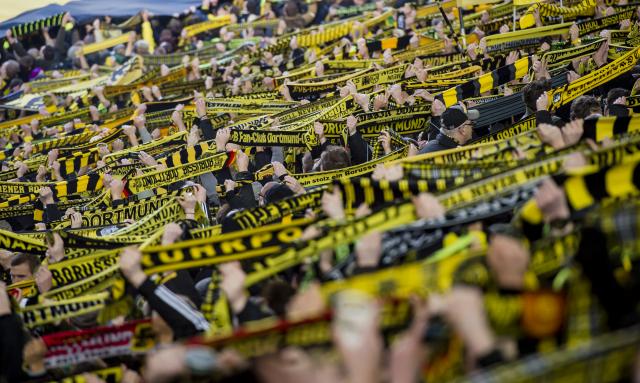 "We accept the situation as it is," reads a open letter from the BVB board to its fanbase on the club website, "The exploding figures in Germany requires us to look beyond our own inner orbit and absolutely not expect that political actors can wholly please every last person and every last industry."


"We at the BVB support the decisions governing November [events]," the letter continues, "We will try, just as we did last spring, to support those who--often quite gravely--have been hit harder harder than us and are in dire need of our help: amateur clubs, restauranteurs, and small business owners; those now facing a crisis through no fault of their own.

The letter encourages club members to support the measures adopted by the federal government and follow the disseminated recommendations.

"Let us traverse this difficult time together," the club asks of its fanbase, "take care of our friends and neighbors, keep our distance, wear masks, avoid crowds, and refrain from private parties."

Within the letter, the club still proffers the claim made by many Bundesliga clubs that fixtures featuring limited fans adhering to approved hygiene concepts have been an unqualified success.

"In our [Bundesliga] stadiums, every single spectator remained disciplined and no one was infected in the open-air environment," the letter claims, "The club holds that professional football is verifiably not a driver of the pandemic. Candidly, no one else sees it such either. Under these circumstances, it remains difficult to accept that facts do not count."

The club concludes the letter by calling upon its fans to "knock out this piece-of-sh*** virus as if we were a striker marching toward goal." The final words read "we're counting on you, Borussia!". The letter is signed "your BVB."



More about Dortmund