The 0-6 aftermath:
International press piles on in wake of historic defeat
By Peter Weis @PeterVicey
Football lovers across the Bundesrepublik grapple with their national team's most lopsided defeat in 89 years. The international press also had to convey the significance of Tuesday's historic 0-6 defeat. 

Here are some samples of the coverage in Europe and across the Atlantic. All quotes were assembled by German footballing magazine Kicker.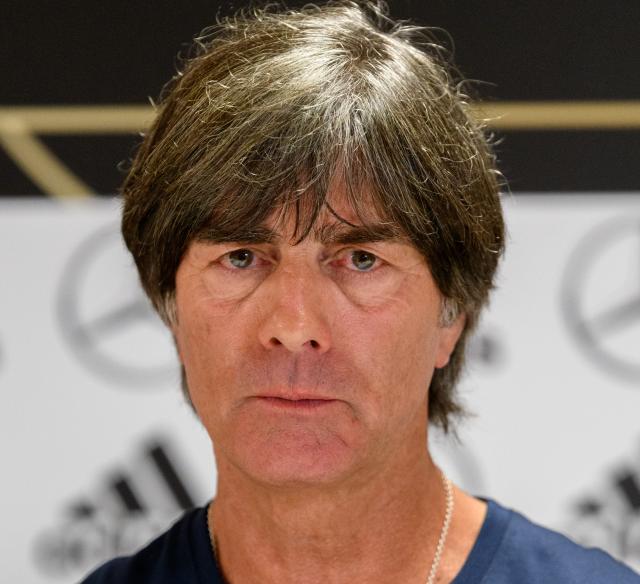 | | |
| --- | --- |
| Joachim Löw. | Photo: Granada, CC-by-SA 4.0 |
Spain

La Vanguardia: "An unstoppable snowball"
"Spain found themselves awash in self-confidence as they slalomed past Joachim Löw's team from the very first minute onwards. Germany had no answer against the momentum."


El Pais: "A historic humiliation"
"Spain completely embarrassed the Germans. The new generation of "La Roja" showed up Joachim Löw's team with an epic series of goals."

England

The Guardian: "Yes, Six!"
"Yes, six. Against Germany. Joachim Löw's team was not merely defeated for the first time in 13 games. They were destroyed."

Italy


La Repubblica:  "Not since 1931"
"'La Furia Roja' humiliated Joachim Löw's men. The German national team had not lost 0-6 since 1931. Germany suffered a historic defeat in Sevilla."

Austria

Kuria:  "Hapless Germans"
"The furious Spaniards overrun the hapless Germans. Joachim Löw's had no chance in Sevilla and slid into a historic debacle."

Switzerland

Tagesanzeiger:  "Neuer's record spoiled"
"Germany concedes a historic defeat again Spain. For captain Manuel Neuer, who rose to become the national team's most used keeper with his 96th international start, it proved a very sour evening."

Serbia

Blic:  "TOTAL SHOCK!"
"FOOTBALL WORLD IN TOTAL SHOCK! Germany's worst match in modern times. Spain sent six past them."

Croatia

Jutarnji:  "Germany's catastrophe"
"Total catastrophe for Germany as its national XI hasn't experienced a higher defeat since losing 0-9 to England 111 years ago. This is now the second worst defeat in their history."

USA

ESPN:  "Continued deterioration....and it could have been worse"
"Germany's team has been steadily deteriorating since their victory in the 2014 World Cup Semi-finals. The three goals conceded in each half masks the fact that they could have lost by even more had Spain not been so wasteful in front of goal with clear-cut chances."



More about the match
More about the teams