Infection of Bundesliga's South Korean duo illustrates dangers of travel, Seifert calls for re-think
By Peter Vice @ViceytheSS
South Korea stands out among nations who have attempted to control the global pandemic. Few, if any, countries have contained the spread better. The recent infection of two Bundesliga professionals, however, shows that even the best hygiene concepts cannot guard against outbreaks.

DFL President Christian Seifert criticized the current state of international football in a guest editorial scheduled to appear in the Thursday edition of footballing magazine Kicker.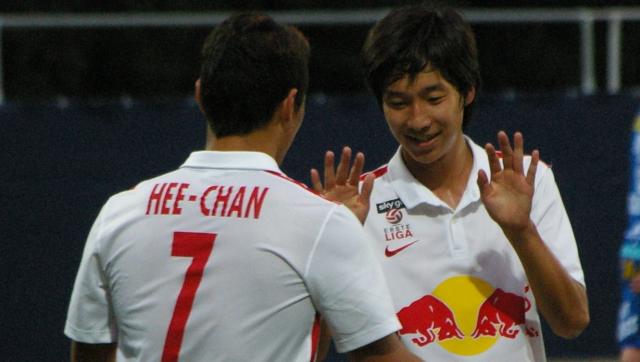 RB Leipzig's Hee-Chan Hwang and SC Freiburg's Chang-Hoon Kwon both returned from international duty infected with the novel coronavirus. They were but two of eight players on the South Korean national team to contract COVID during an outbreak in what many consider to be one of the world's safest sporting countries.


Korea's football association operated under one of the most stringent hygiene concepts in the sporting world. Moreover, the country's FA opted to play it safe with its European talent, scheduling two friendlies in nearby Vienna, Austria. This ensured that players like captain Heung Min-Son and Ui-Jo Hwang did not have to subject themselves to risky cross-continental travel.

It remains unclear where the source of the team's outbreak came from. Contact tracers cannot ascertain whether the European or Asian based club players. One thing is for certain: The current state of international football must be reformed if the pandemic continues on well into next year.

The fear of exposing players to the COVID led Bundesliga clubs like Arminia Bielefeld and SV Werder Bremen to bar their players from leaving during this recent international break. Other sides, perhaps fearful of sparking controversy, allowed their star players to report for international duty.

As the break draws to a close, clubs taking the former approach appear much the wiser. The players returning to Germany infected with the virus are too numerous to list. Virtually every club that released professionals to their national teams must now deal with the problem of re-admitting them after positive tests.

Examples include VfB Stuttgart's Borna Sosa and VfL Wolfsburg's Marin Pongracic, both of Croatia. Other examples exist and many more will undoubtably emerge in the coming days.


DFL boss Christian Seifert, writing a guest editorial for German footballing magazine Kicker, categorized the latest international break as an absolute favor and called the status quo "totally unacceptable".

Seifert's appeal, unsurprising coming from a league executive, called for the prioritization of league matches and the European club competitions over international football. Even from this admittedly biased perspective, national FAs will have to strongly consider the relevance of friendlies and even some qualification matches ahead of the next international break in March of 2021.



Related stories