Nadiem Amiri:
'Of course Bayern are beatable'
By Henrik Petersen
Nadiem Amiri believes Bayer Leverkusen are capable of finding a way to beat Bayern München on Saturday.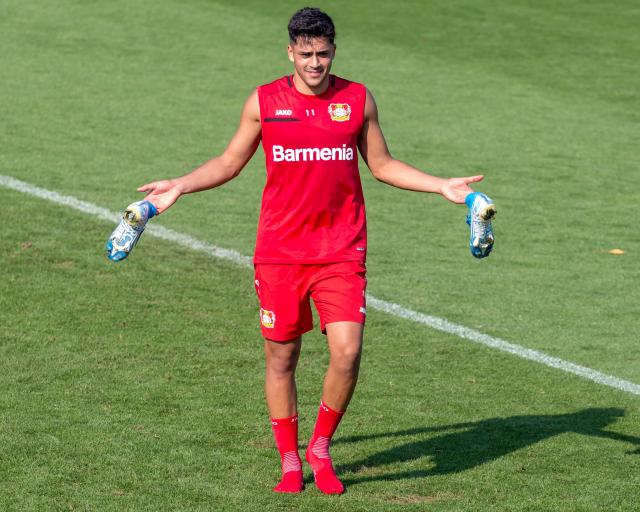 Bundesliga leaders Bayer Leverkusen will head into Saturday's top-of-the-table clash with Bayern München with a lot of confidence after extending their unbeaten run to 11 games in all competitions with a crushing 4-0 victory over local rivals FC Köln on Wednesday.


Looking ahead to Saturday's game, Leverkusen midfielder Nadiem Amiri says he believes his team have enough quality to beat the German champions.

"When you're unbeaten for so long, are at the top of the table and win the derby here like this, you obviously feel confident," Amiri told Kicker after Wednesday's 4-0 victory over FC Köln.

"Of course Bayern are beatable – everyone is. The question is how. I don't know yet.

"We will have to show a lot of heart and will. We definitely have the quality. I'm sure we'll find a good plan and then we'll see what happens."

Amiri and Leverkusen are currently one point ahead of Bayern at the top of the Bundesliga table.



Related stories